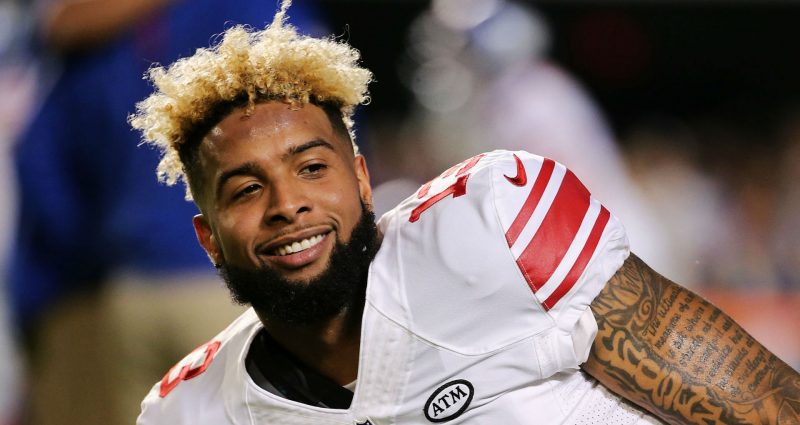 From LBJ in the NBA to OBJ in the NFL. Cleveland prepare yourself as your newest king in town is about to land in your turf. The city surely has surrounded themselves with sporting superstars throughout the years.
Even if the NFL season has not commenced yet, Odell Beckham Jr. is now making some headlines. He recently appeared in a Nike sneaker event in London, England to mainly promote his newest shoe – the Nike 720 silhouette. But it was not the only thing he revealed to the public, he also took some shots from his previous team.
Due to his injury-plague season, Beckham Jr. was traded to the Cleveland Browns by the New York Giants last March in a blockbuster transaction which sent shock waves around the association.
And speaking to Jacob Davey of Complex UK, OBJ said that he is just scratching the surface in his full potential because a lot of things particularly the team's internal politics:
I can't wait to get going. I just felt with the Giants I was just stuck at a place that wasn't working for me anymore. I felt like I wasn't working for me anymore. I felt like I wasn't going to be able to reach my full potential there; mentally, physically, spiritually, everything I felt capable of doing, I just couldn't see it happening there. So I think allowing me to be in an environment where I can be myself and give it a different approach, I feel like my football will benefit. I'm just excited about being able to play football again and not have to deal with all the other stuff and politics that came with my previous role.
This statement seem to bad mouth his previous team but to many others, they believe that this was just Odell's outlet to pump his new team in the upcoming season.