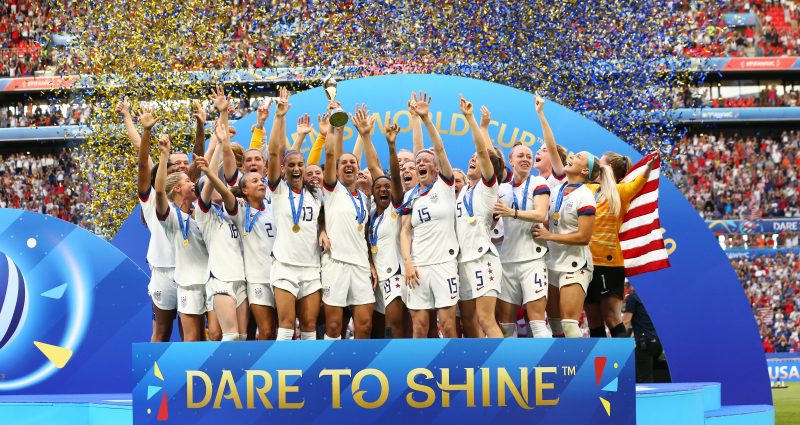 For the next four years in Women's football, the United States particularly the Women's National Team can call themselves as the queens of the sport.

Football or soccer is the most popular sport in the whole world. With its popularity controversies and issues have been attached as well. This is very true in this year's FIFA Women's World Cup as US retained their title for the second straight time and fourth championship overall.

The U.S. Women's National Team was crowned as the best in the world after comfortably beating Netherlands (reigning European football champions), 2-0 in the finale inside the Stade de Lyon.

Megan Rapinoe converted the penalty kick that was earned by Alex Morgan when she was fouled inside the penalty area to virtually give them the title in the 61st minute. Then midfielder Rose Lavelle produced a wonderful strike in the 69th minute via a counter-attack to finally seal the victory for the americans.
They join Germany as the only nation to win back to back Women's World Cup titles (Germany won it in 2003 and 2007) but the US had the most number of title with 4 overall. Over the course of the tournament, USWNT went relentless and scored 26 goals against 3 conceded goals.

U.S. almost swept the awards as well after Megan Rapinoe won the Golden Boot (top scorer award) and Golden Ball (Most Valuable Player) awards, two of the most prestigious awards a player can have at the same.