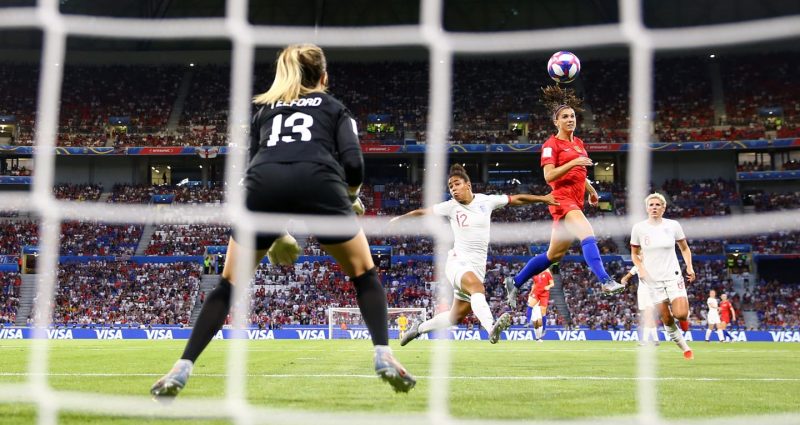 A hamstring injury almost caused the US Women's National Football Team the chance to be in the Finals of the 2019 FIFA Women's World Cup as forward Megan Rapinoe missed the semi-final match against England . But they have discovered that it was also a blessing in disguise as well when someone else stepped up in her place.
Replacement Christen Press took care of the scoring load as she netted the first goal in the 10th minute to inch the team closer to the finale, however it was the disregarded after 9 minutes when White scored an equalizer to put some drama into the match.
When the 31st minute registered in the match, Alex Morgan pushed US back in the lead with a strike. The most climactic and dramatic event during the game occurred in the 84th minute when England was awarded a penalty. But the supposed to be celebration after the kick was converted into sorrow as keeper Alyysa Naeher made sure to not let the game slip out of their hands as she did not allow the ball hit the back of the net.
This is the third successive time that US made the Finals of the FIFA Women's World Cup and aims to add another trophy to their country's collection.
Also, this is the seventh straight time they have found the back of the net inside the first 12 minutes of the match, dating back from the 2015 edition.
They will either face Sweden or Netherlands in the finals to determine whether US will complete a three-peat or we would see another title holder after the last day of competition.