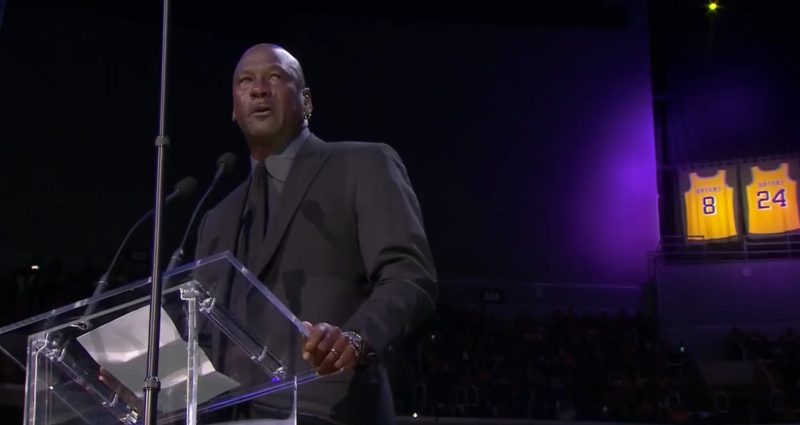 Six-time NBA champion and Chicago's legendary player Michael Jordan was one of the big personalities who are in attendance inside the Staples Center for the memorial of Kobe and Gigi Bryant who died in a tragic helicopter crash on January 26 that claimed a total of 9 lives.
It was quite a surprised to everyone because Jordan is aloft from the public in recent years. Even during Charlotte Hornets' home games (which MJ owns in the NBA) and the recently concluded All-Star Weekend in Chicago, Jordan was never to be seen.
He not only attended the memorial but Michael gave his speech to honor Kobe, "Maybe it surprised people, that Kobe and I were very close friends, but we were very close friends. Kobe was my dear friend, he was like a little brother", Jordan stated.
As two of the best players to ever play the game of basketball, Jordan and Bryant was compared with one another for over two decades because of their identical way of playing.
But MJ was not on the mood to talk about it and said, "
Everyone always wanted to talk about the comparisons between he and I. I just wanted to talk about Kobe. You know all of us have little brothers and sisters who, for whatever reason, always tend to get in your stuff. Your closets. Your shoes. Everything. It was a nuisance. But that nuisance turned into love over a period of time. Just because the admiration that they had for you as big brothers or big sisters."
But with all the emotions he had during the speech, Jordan caught everyone off guard by dropping a GOAT punchline about his crying meme.