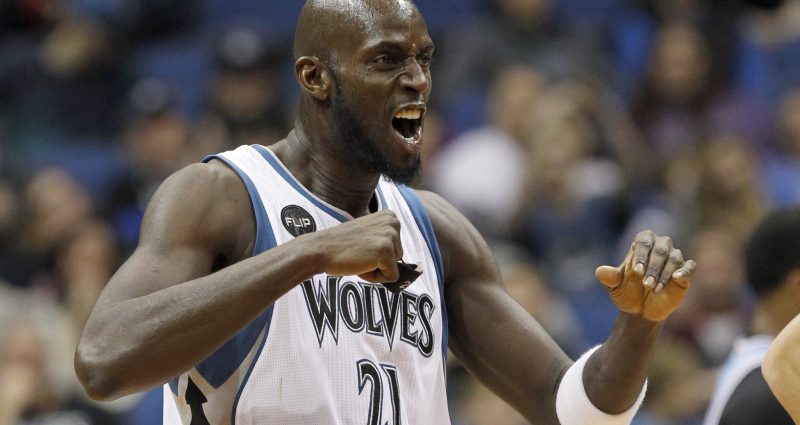 Former NBA Most Valuable Player Kevin Garnett is one of the nine players being inducted in this year's basketball Hall of Fame along with former San Antonio Spurs star Tim Duncan and the late Kobe Bryant.
With his inclusion in the list of hall of famers, Garnett was asked by The Athletic's Shams Charania in a one-on-one interview about his possible jersey retirement in Minnesota where he spent almost his entire career playing to commemorate his legacy with the franchise.
But Garnett was quick to shut down the idea of him raising the number 21 Timberwolves jersey up to the rafters, at least for now until a new owner outside of Glen Taylor.
"Glen knows where I'm at. I'm not entertaining it. First of all, it's not genuine. Two, he's getting pressure from a lot of fans and, I guess, the community there," said Garnett. "For that, I won't forgive Glen. I won't forgive him for that. I thought he was a straight-up person, straight-up businessman, and when Flip died, everything went with him."
KG of course is talking about the fall out in the negotiation of him being part of the orhanization's ownership and front office after former head coach Flip Saunders died in 2016.
However, he revealed that he truly loves the state of Minnesota and their whole organization, except its current team owner Glen Taylor who even called him a 'snake'.
"My years in Minnesota and in that community, I cherish. At this point, I don't want any dealings with Glen Taylor or Taylor Corp. or anything that has to do with him. I love my Timberwolves, I'll always love my guys, I'll always love the people who f— with me there. I'll always have a special place for the city of Minneapolis and the state of Minnesota in my heart," Garnett stated.
"But I don't do business with snakes. I don't do business with snake motherf—ers. I try not to do business with openly snakes or people who are snake-like," he added.