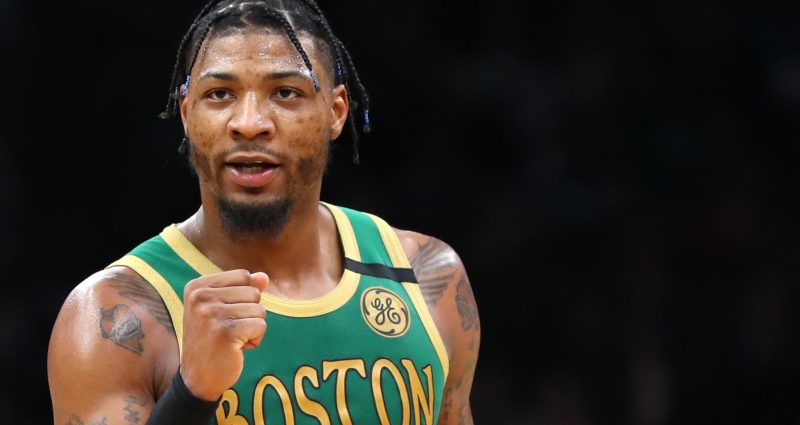 On Sunday evening, Boston Celtics guard Marcus Smart has announced that he has recovered fully from the Coronavirus after being diagnosed 10 days ago.
"Coronavirus Free as of two days ago. Cleared by Mass Dept of Health," Smart wrote on his Twitter account.
"Thanks for everyone's thoughts and prayers and I'm doing the same for everyone that's been affected by this. Stay safe and stay together – apart! Much love!"
Smart was among the first the first batch of NBA players who tested positive with the virus along with Utah Jazz stars Rudy Gobert and Donovan Mitchell plus Detroit Pistons' Christian Wood.
Gobert, Mitchell and Wood though have announced that they were also Coronavirus-free and are doing great after the treating process.
As of today, other NBA players like Kevin Durant and his Brooklyn Ners teammates plus three other Los Angeles Lakers who were never identified has not announce any recoveries so far.