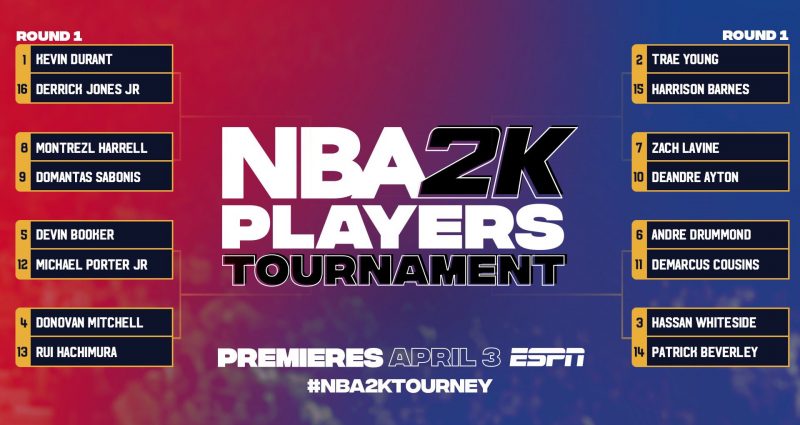 The current 2019-2020 NBA season has been put on hold mainly because of the Coronavirus pandemic that the world is currently facing.
They have made the NBA League Pass free until April 22 for hoops fans who are missing all of the action on court.
Throwback games and highlights have also flooded the social media sporting world throughout the digital world.
But a ray of hope for some live action is on the way, thanks to 2K and some of the NBA players who will be headlining a players-only e-sports tournament starting on Friday.
There will be a 16-player pool and participants include Kevin Durant, Trae Young, Hassan Whiteside, Donovan Mitchell, Devin Booker, Andre Drummond, Zach LaVine, Montrezl Harrell, Domantas Sabonis, Deandre Ayton, Demarcua Cousins, Michael Porter Jr., Rui Hachimura, Patrick Beverley, Harrison Barnes and Derrick Jones Jr.
Tournament will last up to 10 days and is expected to crown a champion on April 11, a month after the season was suspended.
This is an effort to raise funds for a selected beneficiary that the winner prefers which will receive $100,000 in total. Additionally, they will try to replicate the success that NASCAR iRacing event once did on Fox.