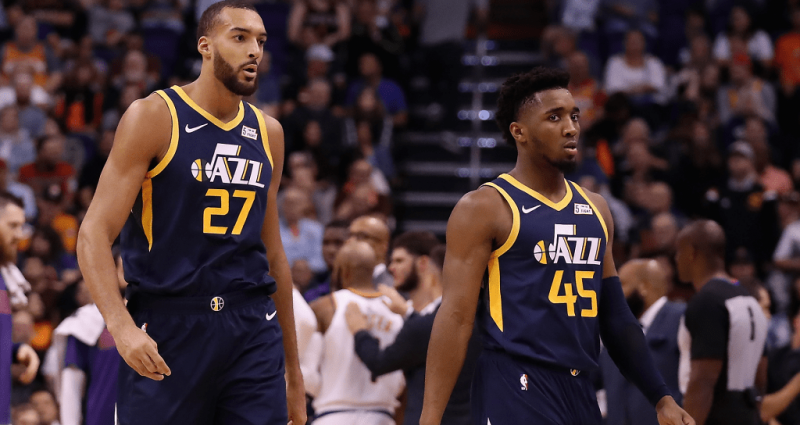 The relationship between Utah Jazz stars Rudy Gobert and Donovan Mitchell was never the same since the Coronavirus infected both of the players last month.
Mitchell admitted that Gobert's reckless behavior before testing positive for the said virus made him pissed off and took quite some time to cool off, but in an interview via Instagram live last Saturday, the Jazz center revealed that he already talked with Mitchell after quite some time.
"It's true that we didn't speak for a while after this, but we spoke a few days ago. We're both ready to go out there and try to win a championship for this team," Gobert said.
He then furthered explained about the matter and declared that both of them are still on the same page – and that is try to win a championship for the Utah and its basketball organization.
"It's not about being unprofessional. You know, everyone has got different relationships — it's never perfect. People that are married, it's never perfect. So you know, me and my teammates, it's far from perfect. But at the end of the day, we both want the same thing — and it's winning. We're both grown men, and we both are going to do what it takes to win."
This is the first time that the Frenchman has talked about the issue ever since a report has declared his relationship with Donavan as "unsalvageable". Rudy reiterated that his talk with Mitchell went well and that everyone should focus on containing the spread of the virus.
"There's no fight. It's all about thousands of people are dying every day, and it's all about what we can do to help, what we can do to bring some positive. That's what my focus is on now," he stated.
The Utah Jazz were sitting in the 4th spot in the Western Conference with a 41-23 record and is likely to enter the post season before the NBA suspended its season last March 10.