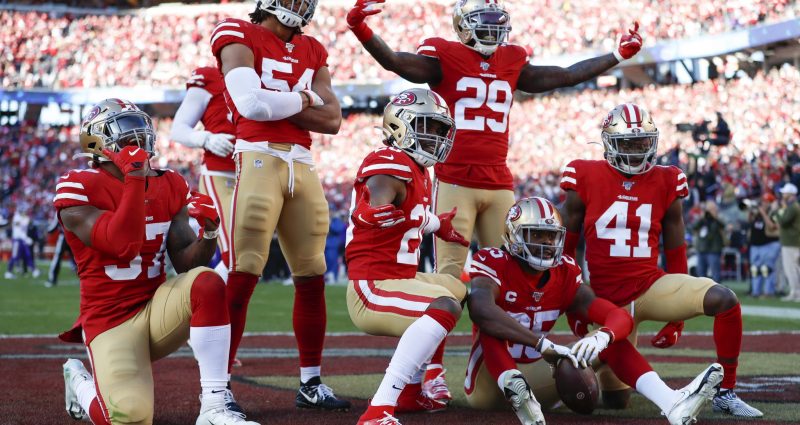 The stellar play of the San Francisco 49ers continued in the post season as they scored an impressive 27-10 triumph over the Minnesota Vikings in the divisional round of the NFC Division yesterday in their home arena.
After a bye in the wild card stage, San Francisco waited for the winner of the Minnesota Vikings-New Orleans Saints , then they clamped down the Vikings in the defensive end and limit them to just 10 points overall throughout the game.
After the game, selected 49ers players expressed their feelings in the post game scrum with the media:
The way we did it. That was our goal. That was our goal that we said on Monday, right when we found out. We really believed the team that got over 30 runs would win. We thought only one team would and that was a complete team goal. The offense would not have been able to get that many runs if the defense didn't play like they did and if the special teams didn't play that way also.

Kyle Shanahan talks about the victory
Yeah, I think we ran the ball well, too, on that drive. I think guys were talking on the sidelines that we had opportunities to run it. (Head coach) Kyle (Shanahan) did a great job of getting us into the right calls and everything. Guys up front did the rest. The running backs ran hard. All those guys, even the receivers. It takes all the guys offensively to run the ball. We did a good job of it today.

Jimmy Garoppolo talked about the first points of the match
This is San Francisco's first appearance in five years and they will be trying to vye a spot in the NFC Championship against the Green Bay Packers on January 19 at 6:40 p.m. E.T. (as televised in Fox and
live stream through fubo TV).