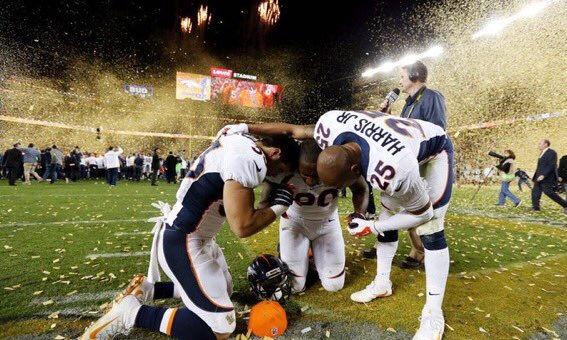 The NFL Playoffs is upon us and as always there will be 12 teams made the cut (20 teams were eliminated) for the opportunity to be named as the Super Bowl 54 champions. The top two teams in each division is enjoying a first round bye as they had the best records after the regular season.
These four teams are the Baltimore Ravens and Kansas City Ravens (for the AFC divsion) and the Green Bay Packers and San Francisco 49ers (for the NFC division). Meanwhile in the wild cards, there will be four matchups to determine the opponents of the first round byes.
In the first bracket of the wild card for the AFC Division, the Tennessee Titans will collide against the defending champions New England Patriots. For the other pairing, we will see the Buffalo Bills faces off with Houston Texans.
On the other hand, in the NFC Division, the Minnesota Vikings meets the New Orleans Saints and wrapping the wild card round is the date between the Seattle Seahawks and Philadelphia Eagles.
Here is the full schedule for the 2019/2020 NFL Playoffs:
Wild-card round
Jan. 4, 2020
Buffalo Bills at Houston Texans, 4:35 p.m. ET (as televised in ESPN and and live stream through ESPN app)
Tennessee Titans at New England Patriots, 8:15 p.m. ET (as televised in CBS and live stream through fubo TV)
Jan. 5, 2020
Minnesota Vikings at New Orleans Saints, 1:05 p.m. (as televised in Fox and
live stream through fubo TV)
Seattle Seahawks at Philadelphia Eagles, 4:40 p.m. (as televised in NBC and
live stream through fubo TV)
Divisional-round
Jan. 11, 2020
Lower NFC seed at San Francisco 49ers, 4:35 p.m. (as televised in NBC and
live stream through fubo TV)
Lower AFC seed at Baltimore Ravens, 8:15 p.m (as televised in CBS and
live stream through fubo TV)
Jan. 12, 2020
Higher AFC seed at Kansas City Chiefs, 3:05 p.m. (as televised in CBS and
live stream through fubo TV)
Higher NFC seed at Green Bay Packers, 6:40 p.m. (as televised in Fox and
live stream through fubo TV)
Championship games
Jan. 19, 2020
AFC Championship Game, 3:05 p.m. (as televised in CBS and
live stream through fubo TV)
NFC Championship Game, 6:40 p.m. (as televised in Fox and
live stream through fubo TV)
Super Bowl LIV
Feb. 2, 2020
AFC champion vs. NFC champion, 6:30 ET (as televised in Fox and
live stream through fubo TV)