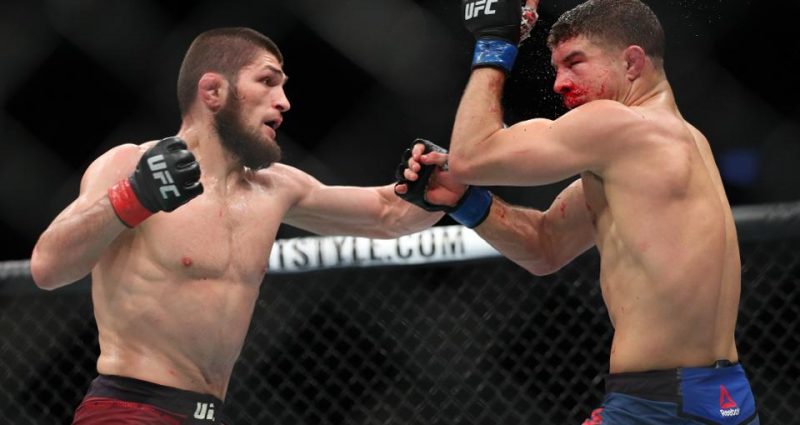 After shutting down the idea of a dream match up between UFC Lightweight Champion Khabib Nurmagomedov and Georges St-Pierre, UFC president Dana White is now open to the idea.
Speaking to TMZ Sports about the matter, he said that if interim champion Tony Ferguson does not step in the plate to fight Nurmagomedov then the next big thing is the mega fight with GSP.
"Tony Ferguson is the fight that needs to happen, we've tried to do it four other times, so hopefully we can get it done this time. But that's the fight that makes sense". White stated.
Then he spilled the beans regarding the contingency plan:
(The fight with Georges St-Pierre) can happen, too. We'll see what happens with Tony. Tony's had opportunities before that he didn't take, so if he doesn't, I would be interested in talking about GSP.
Both Khabib and GSP expressed their mutual desires to fight each other, with GSP stating that it is the only bait he is willing to bite to return into action inside the Octagon. The "Eagle" meanwhile believes that it is a dream of his to compete against the greatest UFC athlete.