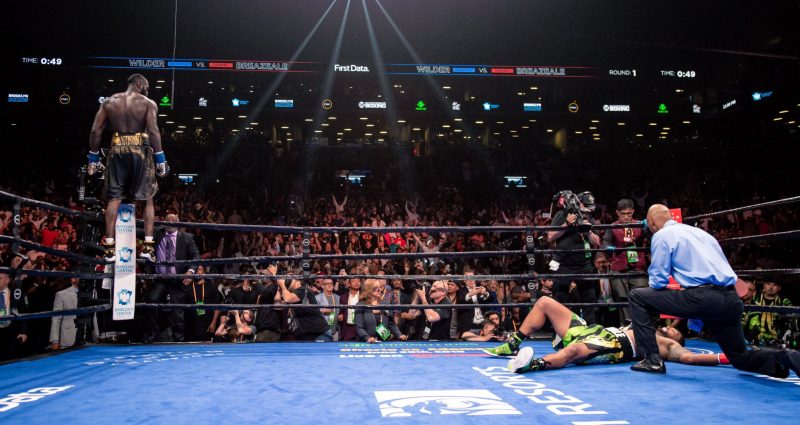 Deonty Wilder gifted his fellow American boxer Dominic Breazeale a first round knockout loss in their WBC World Heavyweight Title bout in New York and successfully retain his golden strap.

Breazeale came into the fight with only one defeat (at the hands of another undefeated boxer Anthony Joshua when they squared off last June 25, 2016, it was a TKO result as well) but Wilder never hesitated to add another after the match. Deonty now carries a nine successive heavyweight title defense and becoming the 10th man to recreate such feat in rich history of the division.

After the fight, a calm and much relaxed Deonty Wilder addressed Showtime saying, "Everything came out of me tonight, I know it's been a big build-up, a lot of animosity, chaos and hatred to one another, a lot of words said. It just came out tonight."

"This is what makes boxing great. When you have stuff to overcome", added Wilder who was recalled to have some bad blood with his opponent before the fight.

But he was all respect and love after as he pointed out that emotions got the best out of him.

"I've told him I love him and I want to see him go home to his family. I know we say things we mean sometimes but when you get into a fight and settle your differences, if you can then hug him and kiss him, I wish the world was like that, handle things with our hands and then live to see another day", Wilder concluded.