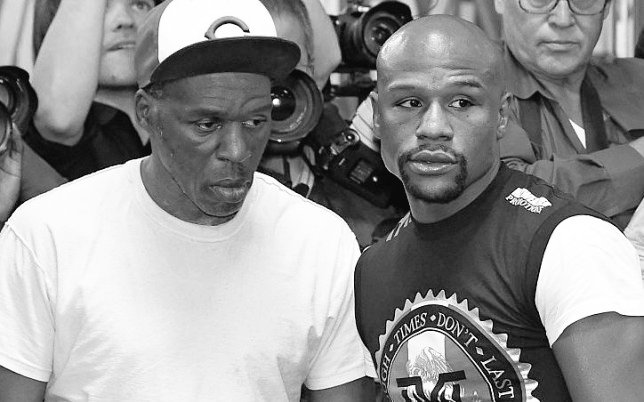 On Tuesday, Roger Mayweather, the former two-division boxing champion and trainer of Floyd Mayweather Jr. who happens to be his uncle as well have succumbed to various complications caused by Diabetes as first reported by TMZ Sports.
Days after the death of his ex-girlfriend Josie Harris (also the mother of Floyd's three children) who was found dead in a car, Floyd Mayweather's uncle Roger is now the latest casualty in the undefeated boxer's life.
Shortly after the news broke out, Mayweather Jr. released a statement regarding the unfortunate incident.
My uncle was one of the most important people in my life inside and outside of the ring. Roger was a great champion and one of the best trainers in boxing. Unfortunately, his health was failing him for several years and now he can finally rest in peace. Roger meant the world to me, my father Floyd Sr., my uncle Jeff, everyone in and around the Mayweather Boxing Gym and the entire boxing world. It is a terrible loss for all of us.

We are thankful for all the love and well-wishes we have already received as word traveled about Roger's passing. It helps me to see that he was able to touch so many people through his life in boxing, because he gave so much to the sport, which was his first and longtime love.
Before becoming the trainer of Floyd and helped him in to become an undefeated boxer, Roger himself was a professional athlete who competed between the 80's and 90's.
In that period, he won two championships in different divisions particularly the junior lightweight and junior welterweight.
His most popular opponent during his career was Julio Cesar Chavez Sr., but lost twice to him in 1985 and 1989.