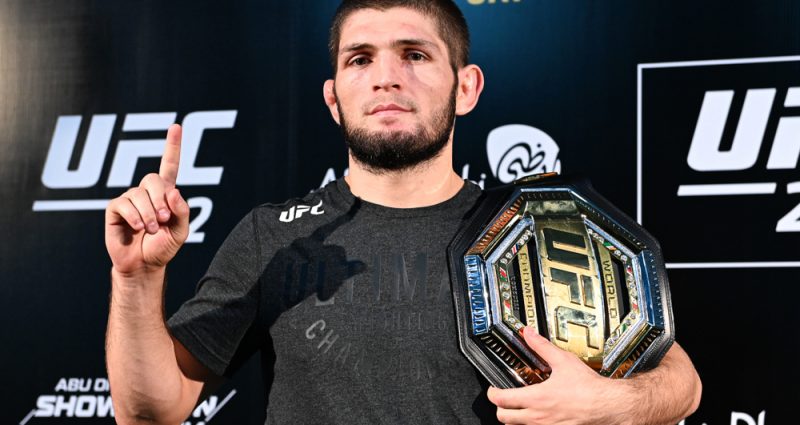 Let all smoke cloud the upcoming match up between UFC Lightweight Champion Khabib Nurmagomedov and latest challenger Tony Ferguson as both added more fire in the build up of their match on April 18.
Last Friday night in Las Vegas, the UFC has staged a press conference for the upcoming UFC 249 event in Brooklyn which of course was attended by the two fighter who will headline it.
Both had some fiery and spicy words for one another but the most interesting part of the press conference was the face-off. With Khabib keeping his cool throughout the entire word war with Tony, he finally snapped at the end game.
With Tony placing his interim Lightweight belt in front of the face off, the Russian champion kicked it off to directly communicate that he doesn't knowledge the interim title that Ferguson is holding.
After the first three unsuccessful attempts to make this mega fight happen in the past due to multiple reasons, this fourth one seemed to be pushing through according to plan.
Tony Ferguson is looking to be the first man in the UFC to give Khabib a defeat in his professional mixed martial arts career and will use his six-bout winning streak to carry some momentum on his side as he tries to utilize the 'Eagle' in their match.