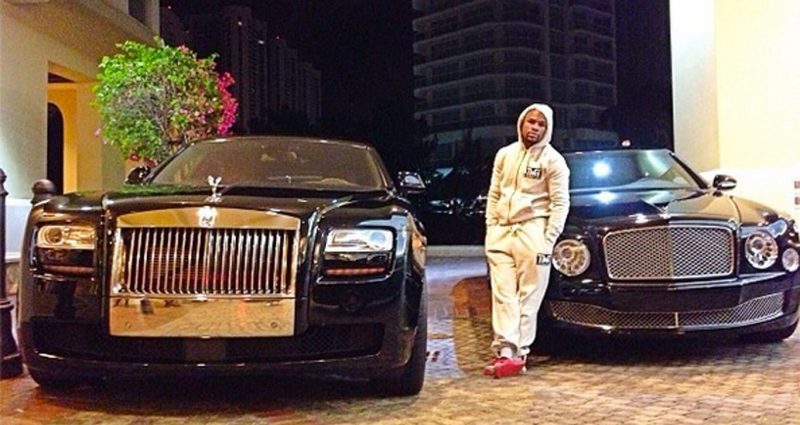 There were a lot of iconic moments in the world of sports from the past decade, from game winning shots to career defining victories. These moments also shaped the net-worth and income of elite athletes across various disciplines
Last Monday, Forbes identified and listed the 10 highest paid sports personalities which accumulated the most income in the last 10 years. The categories for distinguishing were salaries, prize money, bonuses, endorsements, appearance fees and licensing income.
Topping the list is undefeated boxer Floyd Mayweather Jr. who represented his moniker very well as 'Money'. He claimed the number one spot because of his involvement in two of the biggest pay-per-view event in history.
First is when he fought Manny Pacquiao in May 2015 which garnered over $600 million in revenue, second is his match with Irishman Conor McGregor in August 2017 where it easily garnered another $550 million in total.
Not to mention his exhibition match in Japan last New Year's Eve where Floyd faced off with Rizin's prized fighter Tenshin Nasukawa to collect a hefty $9 million in less than three minutes of action. All in all, the American boxer pocketed a total of $915 million of income.
Following Mayweather on the list are two footballers, Cristiano Ronaldo and Lionel Messi. Both players have been named the FIFA Player of the year for the past years and has been back-and-forth for the plum. But Ronaldo went second with $800 million while Messi got $750 million.
NBA Superstar LeBron James made it to number 4 mainly due to his ground-breaking lifetime endorsement with Nike. That endorsement made the 2016 NBA Champion $680 million richer.
Tennis royalty Roger Federer followed James at number 5. Due to the renaissance of his game in the past 3 years coming off injuries, the Swiss master landed a $300 million deal with Uniqlo in 2018 and accumulated a total of $680 million in the past 10 years.
Rounding up the list were Tiger Woods with $615 million, Phil Mickelson with $480 million, Manny Pacquaiao with $435 million, Kevin Durant with $425 million and Lewis Hamilton with $400 million.