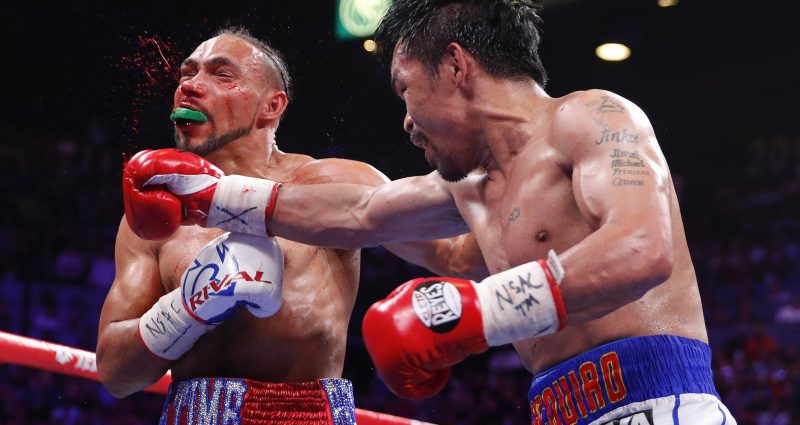 Time and time again, Manny Pacquiao proves that he is the undisputed people's champ as the Pacman won the WBA Super Welterweight Championship over American Keith Thurman on Saturday night at the MGM Grand Garden Arena.
In a controversial split decision win, Pacquiao continues to defy his age and shut down another loud mouth young guy. The match is highlighted by the first round knockdown by Pacquiao which put Thurman in the canvass via a powerful right hand.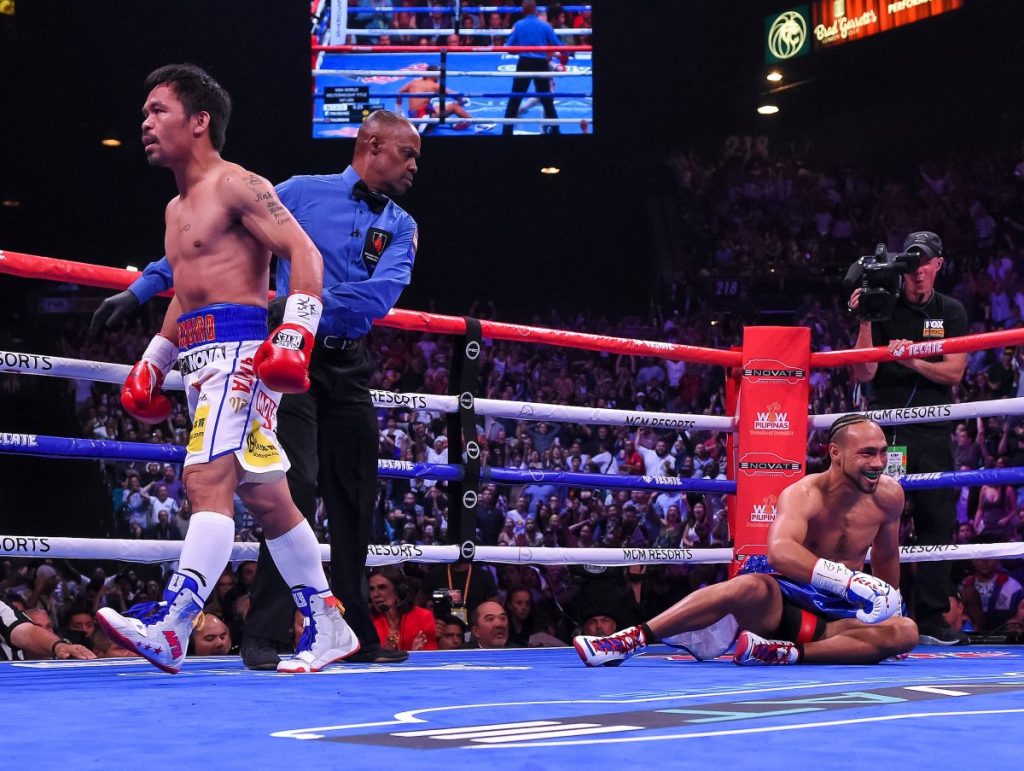 It was the Pacman who feasted on the One Time in the early rounds by outspeeding the power puncher and keeping the undefeated fighter guessing.
But the Filipino fighting senator was evidently out of gas in the late rounds primarily because of his aging self, paving the way for a fightback from Thurman.
However, it was just enough for Pacquaio to steal the WBA Super Welterweight Championship through Split Decision win.
Two judges gave Manny a 115-112 score while the other one gifted Keith a surprising 114-113 favorable score, thus raising some eyebrows and lighting up controversy in the result.
Pacquiao's next opponent rely heavily on the winner between Shawn Porter and Erol Spence Jr. on September 5th.