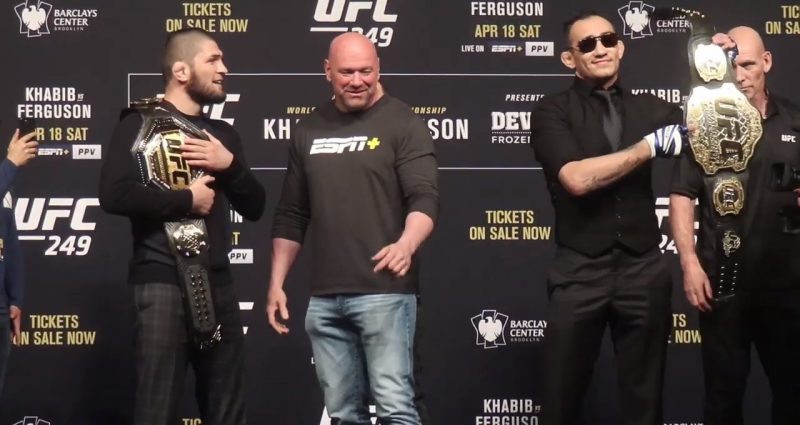 UFC President Dana White has confirmed that he already secured a venue for the Lightweight championship showdown between champiom Khabin Nurmagomedov and challenger Tony Ferguson on April 18.
He stated it to Kevin Iole of Yahoo Sports via Instagram live chat earlier today, "I do (know where it is). But I'm not ready to tell you yet. I know lots of things. … There's not going to be any fans there. It's going to be a closed event."
This match up of Khabib and Tony have been canceled for several times in the past for various reasons and this global pandemic is also on the brink to not make this fight not happen again.
But White remained optimistic and vocal about the event being push through with some restrictions and guidelines being practiced during the event.
Additionally, Dana clarified that he is not forcing his employees to do their jobs, instead they are doing their duties in their own will.
Everybody who is going to be involved in this thing is going to be because they want to be, not because they have to be or they have to do anything. Believe me: We didn't just start thinking about safety when the coronavirus popped up. Health and safety, these are things that normal businesses that are out there right now don't necessarily have to think about on a daily basis. Healthy and safety is something we've been doing long before the coronavirus and we'll be doing it long after the coronavirus is gone. This is just normal (expletive) for us.