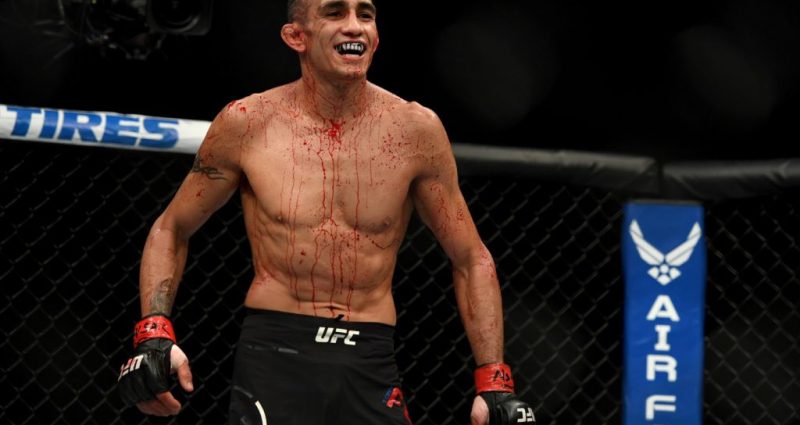 Tony Ferguson is not a happy camper when he apperaed on ESPN for an interview with Ariel Helwani, as he was asked for his reaction about Khabib's decision to go home in Dagestan.
Interim Lightweight champion Tony Ferguson was supposed to meet the UFC Lightweight champion Khabib Nurmagomedov in one of the most anticipated match ups in the promotion's history on April 18 for UFC 249.
But the bout is obviously have falled out due to the pandemic Coronavirus and various lockdowns and travel bans in Russia and the United States. This of course triggered Tony and isn't pleased with Khabib's decision.
"Khabib, I believe he already knew that he wasn't going to fight, he bailed out, man. He bailed out," Ferguson said.
"Khabib and Conor run around with their tails between their legs like a (expletive) dog. I run with the dogs, man. These guys aren't dogs, man. They're a bunch of (expletives). Khabib is a (expletive)," he added.
Rumors have also spread through social media that the UFC president is trying to salvage the event by offering other top fighter to step in for Khabib's shoes.
And Tony is clearly upset with this decision should the company give him another opponent other than the undefeated Russian champion.
"Whether or not it's Khabib, whether or not it's (expletive) Conor, I'm all for just whooping somebody's ass. I already beat the top five in a round robin, and now they want me to reset. They want to give me another top five? I don't (expletive) think so. I'm a champion already."