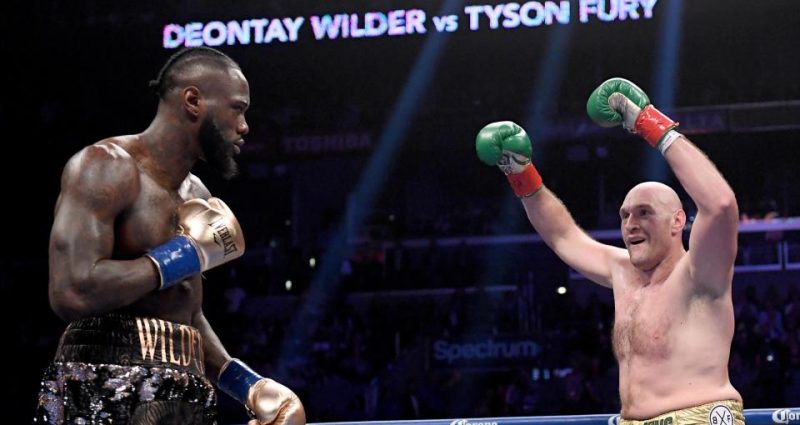 Enough is enough says Top Rank boss Bob Arum.

In the wake of fresh victories and big upsets swirling up in the modern boxing world of the heavyweight division, Bob Arum does not want to take another risk and preferably see a second bout between Tyson Fury and Deonty Wilder next year.

Fury who just got off a resounding Vegas and Top Rank debut by dismantling german opponent Tom Schwarz last weekend via second round technical knockout inside the MGM Grand Garden Arena while Wilder is also coming from a triumph over Dominic Breazeale last month.

In an interview with NBC Sports Radio's Helen Yee, Arum said that the two fighters should not wait any longer to make it happen.

I think we should think about stop fooling around with interim fights where we saw with the Joshua vs. Ruiz fight anything can happen. Right now, we're planning an interim fight for Fury. They have talked about a fight between Wilder and Ortiz. I'm saying until those fights happen and they're over, I would be very, very nervous. I think that's a great fight [Wilder vs. Ortiz rematch], because that's the problem. Ortiz, as old as he is, still has a good punch. I remember their first fight, the fight they had where Wilder had a lot of problems with Ortiz, and Ortiz almost had him out of there. I don't want to go through that again
Currently Tyson Fury (28-0-1, 20 KOs) and Deonty Wilder (41-0-1, 49 KOs) boasts an unblemished record but either can receive their maiden defeat if the second bout occurs.