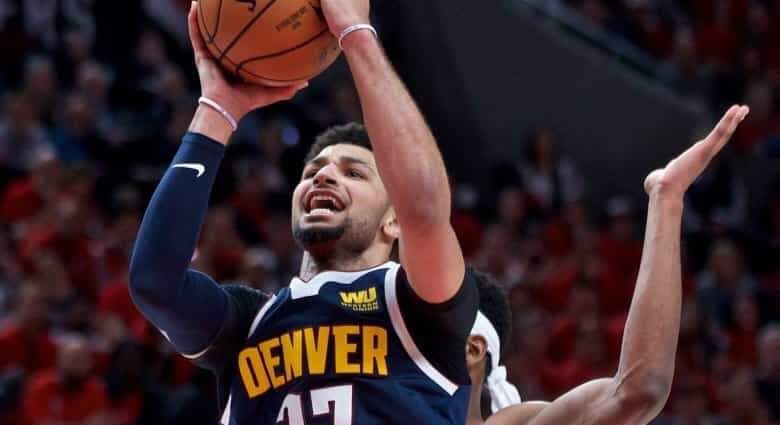 Denver's young 1-2 combination of Nikola Jokic and Jamal Murray continues to blossom particularly in the ongoing post season run as they tie up their Western Conference Semifinal showdown against the number 3 seed Portland Trailblazers with a 116-112 triumph.
Coming off an exhausting Game 3 last Saturday (May 05) which saw the first quadruple overtime in NBA History in over 5 decades, both teams played like there was no tomorrow. With Portland trying to push Denver in the brink of elimination and take a 3-1 series lead, while the Nuggets try to avoid a chaotic deficit that only 11 teams in the history of the league was able to win.
Jamal Murray recorded a game high 34 points and Nikola Jokic recorded another triple-double with 21 points, 12 rebounds and 11 assists to seal the victory.
Also helping the Nugget's quest to take back the home court-advantage are three other players in double-figures namely Paul Millsap with 21 points, Gary Harris who produced 14 points and Will Barton adding 11 of his own.
As for the Trailblazers, they were paced by their version of 1-2 combo of Damian Lillard and CJ McCollum who produced 28 and 29 points respectively but was short in terms of help from their teammates that haunted them throughout the game.
Outside of the two stars from Portland, only two players scored in double-digits as Al-Farouq Aminu contributed 19 points and Seth Curry chipping in 16 points.
Pivotal game 5 will be on Tuesday which will be back inside the Pepsi Center, the home of the Denver Nuggets.