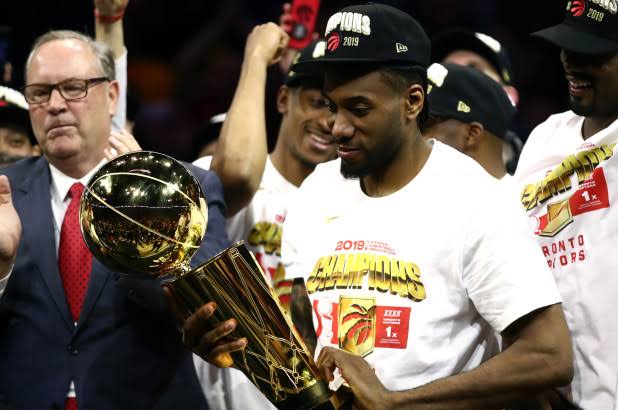 Taking risks is something that business entities and investors do. Same as what owners and general managers in sports organization are doing.

The Toronto Raptors took one of the biggest risk last summer when they traded one of their long-time player Demar DeRozan for the injured and controversial Kawhi Leonard (of course it was just a one season rental as Toronto absorbed the expiring contract). When Leonard arrived on the team, it was not even a smooth transition as reports went out that he is not interested in playing with them. But due to the organization's resistance and warm welcome, the relationship got better.

They took care of him and rested the star in some of the games in the regular season. He repay the trust by wrecking havoc every opponent in the Eastern Conference playoffs en route to the franchise's first ever championship over the two-time defending champions Golden State Warriors.

But after the brief celebrations, reality now stares the team and the whole city. Obviously they all wanted "The Klaw" back for as many seasons possible and try to capture more championships as well.

Reported by Chris Haynes of Yahoo Sports, Kawhi Leonard opted out of his player option contract but pointed out that he is "seriously considering" to re-sign with the Canada-based ball club. If he does indeed re-sign with the team, it is very likely to run back the core who won the title this season.
Additionally, Leonard can have his max contract worth $190 million for Five more years for the team. Besides from the max contract, he will also receive the die-hard support from the Raptor faithful. He was handed the keys to the city during the team's parade celebration.

Ultimately he guided and helped the Raptors win its first ever NBA Championship since joining the association 24 years ago.