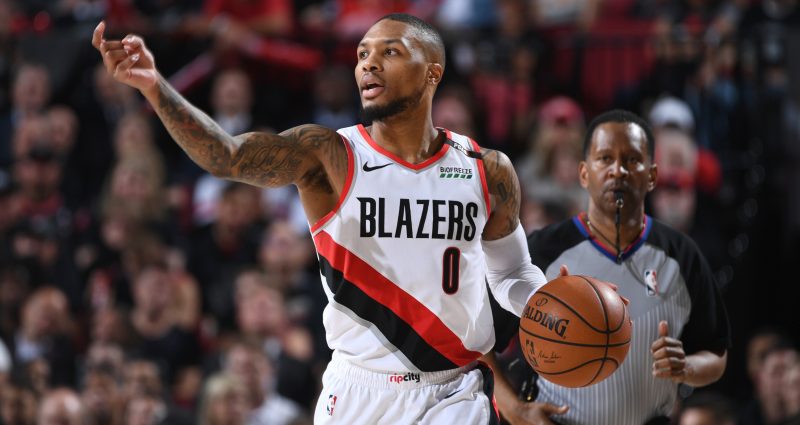 Two NBA Playoff Game 6 tonight, two NBA Playoff Game 7 on Monday.

For the second straight time this year in the playoffs, the Denver Nuggets is going to a deciding Game 7 as they absorbed another Game 6 defeat, 119-108 at the hands of the Portland Trailblazers.

Portland's superstar backcourt combo of Damian Lillard and CJ McCollum was key to the win, providing 30 points (coupled with 3 rebounds and 4 assists) and 28 points (with 6 boards and 3 dimes) respectively.

A solid outing from Rodney Hood who scored 25 points, his best performance yet in the series and Zach Collins' 12 of his own helped keep their team's season alive.

Meanwhile, Denver revolved its scoring load to just five players as Serbian big man Nikola Jokic generated the team high 29 points (12 rebounds and 8 assists) followed by Jamal Murray with 19 markers (with 10 rebounds and 5 assists).

Also joining the double digit barrage are Paul Millsap with 17 points, Gary Harris with 15 and Torrey Craig with 10 markers but was not enough propel their team.

This marks the third playoff Game 7 game this postseason and second time for the Denver Nuggets as they first faced the San Antonio Spurs in the first round.

Even before this series begun, majority of fans and experts projected a tight battle between these two young and promising teams because of the evenly matched players and roster overall.

A spot in the Western Conference Finals will be at stake come Sunday night with Denver trying to enter that stage for the first time since 2009 and Portland since 2000.