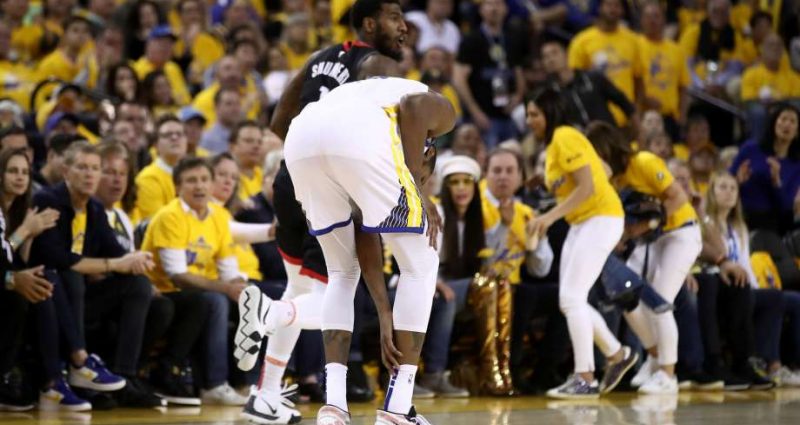 A once feared to be a serious injury at a first glance when he went down in the third quarter of their Game 5 Western Conference semifinal clash against the Houston Rockets was ruled to be as a minor injury, but Kevin Durant and the Golden State Warriors might have just faced their greatest hurdle in winning a title and surprisingly it is not a strong but a "minor" calf strain injury.

Right after their Game two victory against the Portland Trail Blazers in the ongoing Western Conference Finals, scribers quickly asked Steve Kerr about the status of his prized recruit in 2017 whether Durant is going to play in the next two games away from home and it was not a good answer.

"Hopefully he continues to progress, and he has made progress but it's a little more serious than we thought at the very beginning, so we'll see where it all goes, but he's in there all day long getting treatment. He's done a great job of committing himself to that process. [Warriors director of sports medicine and performance] Rick [Celebrini] and his staff are in there all day, and hopefully he'll be back at some point, but we'll just wait and see", Kerr said.

Beforehand Warriors' president of basketball operations Bob Myers gave a heads up in the pregame proceedings of Game 2 that Kevin Durant will not travel to Portland with the team and instead do the necessary things to recover.

Albeit his injury, Golden State remained gallant in their home stand as they swept the first two games at home behind Stephen Curry and Klay Thompson and now enjoys a 2-0 series lead heading to Game 3.