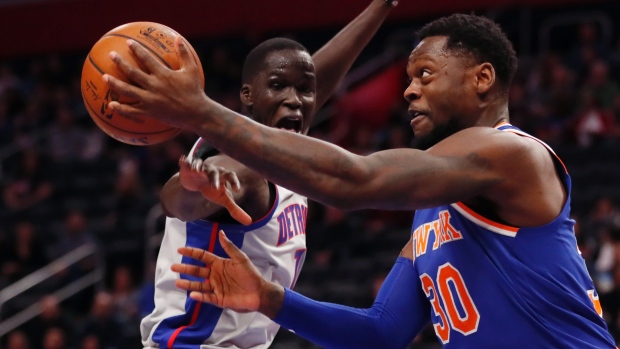 After an embarrassing moment at their home floor at the Madison Square Garden last January 30 where fans are chanting "Sell the team" in the closing moments of the game against Memphis, the Knicks found their groove.
The Knicks manged to escape a close game over Detroit to earn their season-best fourth straight victory, 95-92 at the Little Caesar Arena on Saturday night action.
Julius Randle and Wayne Ellington showed the way for the rejuvenated New York team with 17 points apiece while Taj Gibson and Elfrid Payton chipped in another 11 and 10 markers to officially take the win away from home.
Meanwhile, the Pistons missed the services of former big man Andre Drummond after he was dealt to the Cleveland Cavaliers in a mid-season trade as they only managed to grab 28 rebounds throughout the game. Drummond was averaging the NBA-best 15.8 rebounds per game.
Without Andre, point guard Reggie Jackson carried the scoring load for his team, finishing the game with 20 points and 9 assists. Christian Wood (17 points), Tony Snell (12 points), John Henson (12 points) and Bruce Brown Jr. ( 11 points) were the only other Pistons who scored in double-digits, but ultimately not enough to get them the win.