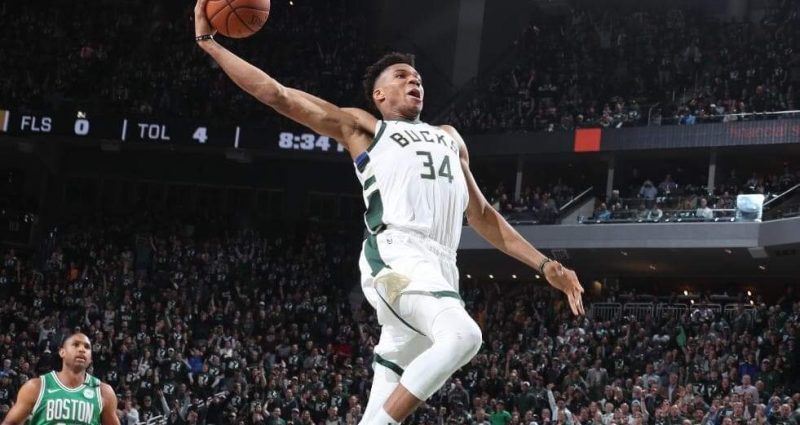 The Milwaukee Bucks, NBA's best record holder of the regular season this year sustains their magnificent form in the playoffs after sending the fourth seeded Boston Celtics packing and winning the Eastern Conference semifinal series 4 games to 1 with a Game 5 demolition, 116-91.
Giannis Antetokounmpo was 2 rebounds and 2 assists shy away from a triple double performance of 20 points, 8 rebounds and 8 assists and still proves that he is the favored to win the Most Valuable Player award.
Helping the Bucks' number one player are 6 other players who contributed in double digit scoring with Khris Middleton tallying 19, Eric Bledsoe with 18, George Hill chiming 16, plus Malcolm Brogdon and Nikola Mirtoc's 10 each.
This marks the return of the franchise in the Eastern Conference Finals for the first time since 2001 who also happens to have a sweet revenge against Boston whom they lost the opening playoff showdown last year, 4-3.
Speaking of the Celtics, they were led by Kyrie Irving with 15 points, followed by Jayson Tatum and Marcus Morris contributed 14 apiece and additional 12 points from Jaylen Brown.
They ended a very disappointing and underwhelming season for them as a lot of fans and pundits expected them to win everything in the East after the departure of LeBron James across the Western Conference for the Los Angeles Lakers.
This is because of the team's strong line up graced by the return of two all-stars Gordon Hayward and Kyrie Irving who they missed last postseason but surprisingly performed very well and was even a game away in reaching the NBA Finals without Irving and Gordon in that line up due to injuries.