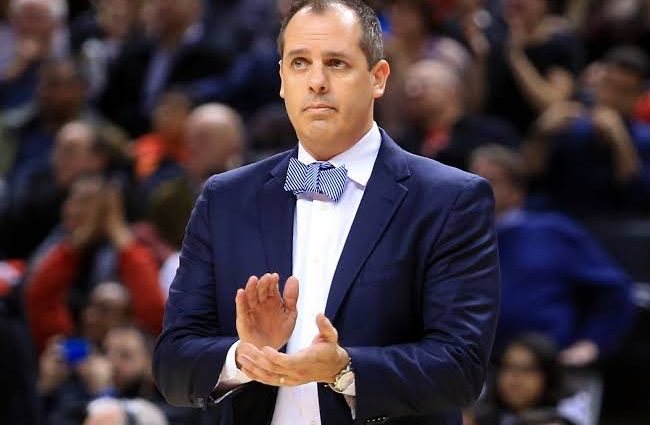 After suffering three turmoil of events (resignation of basketball operations Magic Johnson, parting ways with head coach Luke Walton and failed negotiations with champion coach and former Laker himself Ty Lue in the coaching job), the Los Angeles Lakers might have found the perfect start in rebuilding their franchise.

On Saturday, ESPN's Adrian Wojnarowski reported that the Lakers have reached a deal with former Pacer and Magic head coach Frank Vogel but details of the contract has yet to be determined as of the moment.

Vogel, now 45 years old was instrumental in Indiana's ascent as contenders in just 2 season after getting hired in January 30, 2011 capped off by an impressive playoff run in 2013 and 2014 where he led the franchise to the Eastern Conference Finals against the Miami Heat who has LeBron James at that time thus failing to get through them. Now, Vogel and James will start to work together in hopes of reviving the team's glorious days.

In his time with the Indiana Pacers, Vogel piled up 250 wins and received 181 defeats en route to .580 percent, the second best in franchise history.

After his time in Indiana, he was immediately signed by the Orlando Magic in May 20, 2016 to try and replicate his success there with similar roster of young players however Vogel's stay didn't last long as Orlando failed to reach the postseason thus only collecting 54 wins and absorbing 110 losses combined.

Joining him as a bench tactician assistant is Jason Kidd, another reputable name in basketball who will assume a very powerful role in the coaching staff.