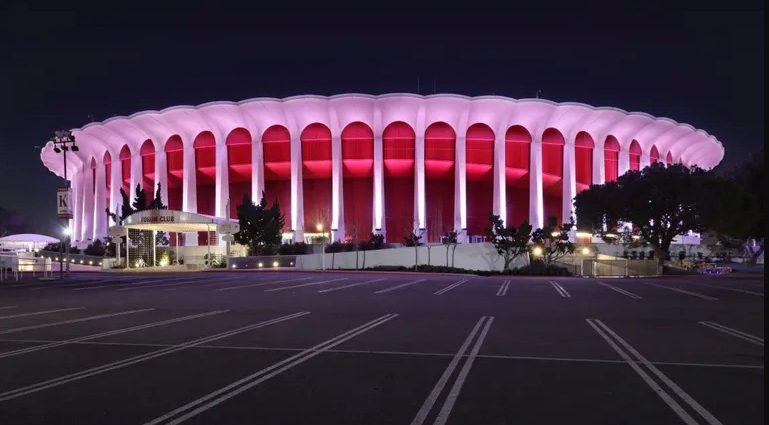 Former Microsoft CEO and Los Angeles Clippers owner, Steve Ballmer has reached an agreement with MSG to buy the Forum in Inglewood, California for $400 million in cash on Tuesday.
CAPSS LLC which is owned by Ballmer has secured the deal The Madison Square Garden Company. This purchase has also resolved the legal issues that Ballmer and fellow NBA owner James Dolan (who owns the New York Knicks) which hinders Steve to put up a new arena for his team.
In a statement released by Ballmer, they assured that "the Forum will continue to operate as a music venue" and simultaneously focuses on constructing a state-of-the-art 18,000 seater arena.
They also clarified that current Forum employees will offer extended employment by the new owners.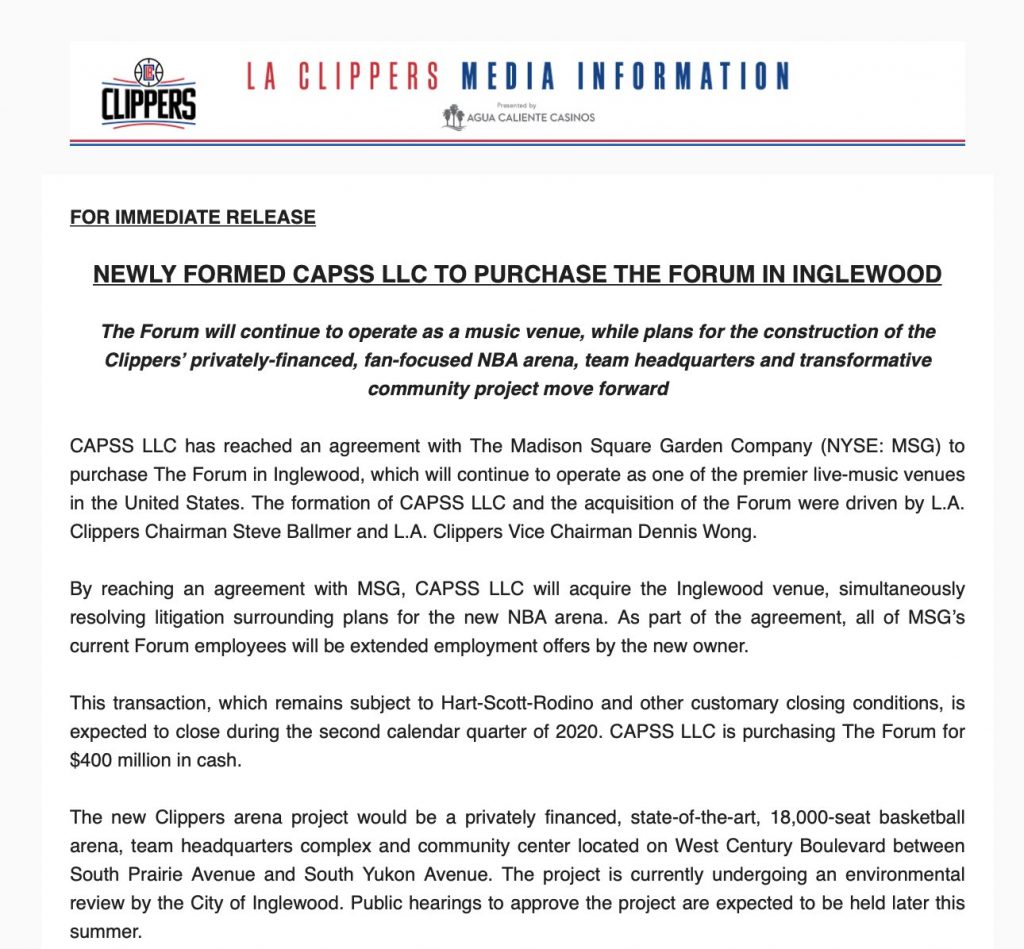 The Clippers are currently sharing their home arena with the Los Angeles Lakers in Staples Center and least to the arena will end in 2024, the same year that the team is expected to open their new home which is worth $1 Billion in total cost of construction.