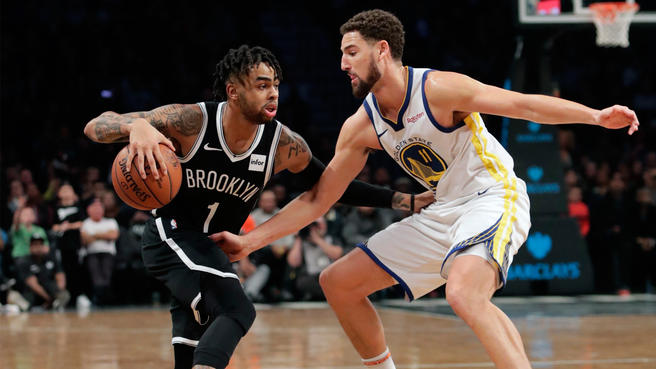 On the very first day of the 2019-2020 NBA Free Agency, we have just witnessed an end to a very dominant dynasty who wrecked the league for the past 5 seasons as Kevin Durant and Andre Igoudala parts way with the Golden State Warriors.
The two former NBA Finals MVP (Igoudala for 2015 Finals and Durant for 2017 and 2018 NBA Finals) will wear another jersey for next season. Kevin Durant agreed to sign with the Brooklyn Nets to join Kyrie Irving and DeAndre Jordan in forming a solid trio and roster.
Meanwhile, the defensive stopper Igoudala was dealt to the Memphis Grizzlies which gives them enough cap space in their next move – a sign-and -trade max contract deal for D'Angelo Russell.
It was like an indirect swap between Golden State and Brooklyn as the two stars take their talent into each other's former team for next season. D'Angelo Russell has agreed to a 4-year, $117 Million contract with the 2015, 2017 and 2018 champions, as reported by ESPN's Adrian Wojnarowski.
The former number 2 overall draft pick in 2015 and this year's finalist for the Most Improved Player Award blossomed last year when he helped the Nets reach the post season for the first time in 4 years despite having a relatively "normal" line up. He also earned his first ever All-Star appearance in the process of averaging 21.1 points, 7.0 assists and 1.2 steals per contest while shooting a career-best 36.9 percentage from the three-point area
Russell will now form a guard-heavy line up with two-time Most Valuable Player Stephen Curry and Klay Thompson (who is expected a chunk of the season next year) which will immortalize the 'small ball' revolution that they have invented.