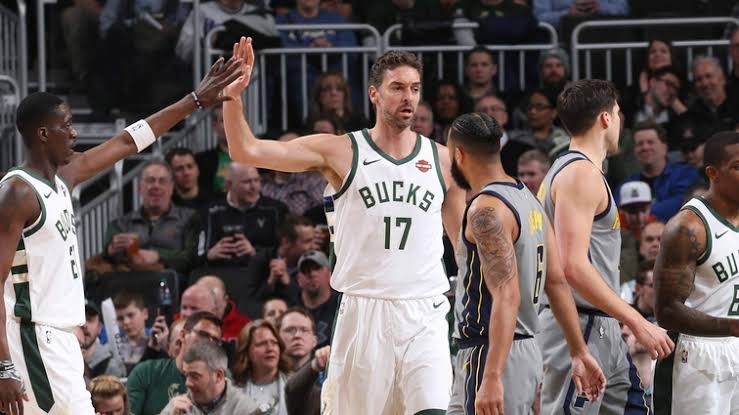 Adding key players to a team only means they needed to beef up their line up, either they want to improve the roster or wants to go in a deep playoff run and the same story happened to Milwaukee Bucks when Pau Gasol to the team.

The seven-foot center banners a career average of 17.2 points, 9.2 rebounds, 3.2 assists and 1.6 blocks per game on top of his current 18th NBA Seasons from Memphis Grizzlies (7 seasons – 2001 to 2008), Los Angeles Lakers (6 seasons -2008 with two championships), Chicago Bulls (2 seasons) and San Antonio Spurs (2 seasons).

After getting waived by the San Antonio Spurs in March, the Spanish big man signed with the number one team to provide significant experience particularly in the postseason which expects a deep run.

Even before spending a month with the Bucks, the two-time NBA Champion suffered an ankle injury that projected him to miss approximately one month before going back to action, however, since then he has not seen any action.

Prior to the injury, Gasol averaged 1.3 points and 3.3 rebounds in three games with Milwaukee.

Recent reports about the injury showed some good progress as he went under a successful surgery to repair the navicular fracture in his left foot.

However, the Spanish national player is not going to see any action for the remainder of the current season regardless of where his team will end up because the timetable for full recovery is up until the start of training camp.