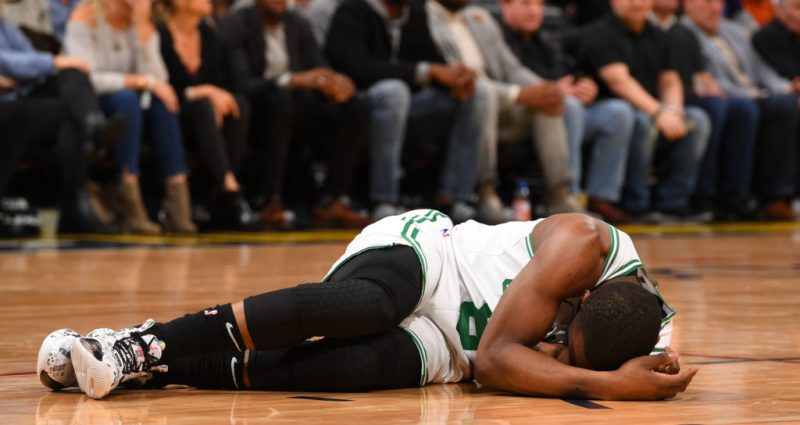 It was a scary sight not only for the Boston Celtics but also for everyone when Kemba Walker fell down in the second quarter of their road game against the Denver Nuggets on Friday night after a collision with teammate Semi Ojeleye.
At the 3:18 mark of the second quarter, Walker and Ojeleye both went for a loose ball after a missed attempt from Denver but Kemba directly hit the midsection of Semi which immediately dropped Walker down the floor.
After almost 5 minutes of not being able to get up, Kemba was stretched out off the floor and was immediately taken to the hospital for further examinations. At first glance, many thought that the former Hornet suffered a neck injury but initial assessments reported that it was a concussion-like symptoms.
The incident caused some demoralization for his team as they found themselves down for the most of the ball game. A late game rally though fell short as the Nuggets bagged the victory in front of their home fans, 96-92 where Nikola Jokic notched up another triple of 18 points, 16 rebounds and 10 assists.
INJURY UPDATE
Kemba Walker was officially released by the local Denver hospital after a close monitor to his concussion-like injury and is ready to rejoin his team who are heading back to home in Boston.