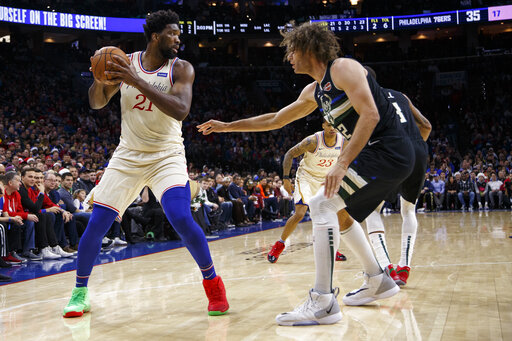 Joel Embiid and the Philadelphia 76ers made a statement on Christmas Day as they defeat the league-leading Milwaukee Bucks 121-109 in their home floor to hand them their 5th loss on the season.
Thanks mainly to their franchise-setting 21 three-pointers, the 76ers proved too much for Giannis Antetokounmpo and his Bucks which experienced their biggest deficit of the season with 29.
The home team put on a shooting exhibition in the second quarter that resulted into a 21-point lead (69-48) scoring advantage over the Bucks at the halftime break.
Besides from continuing the hot shooting in the second half, they limited the reigning Most Valuable Player Giannis Antetokounmpo to just 18 points in total, far from his season average of 31 points per game.
Joel Embiid led the 76ers with a double-double of 31 points and 11 rebounds. Tobias Harris contributed another 22 points and Josh Richardson had 18 if his own in the victory. Star point guard Ben Simmons finished with 15 points and 14 assists to claim their 23rd victory if the season against 10 losses.