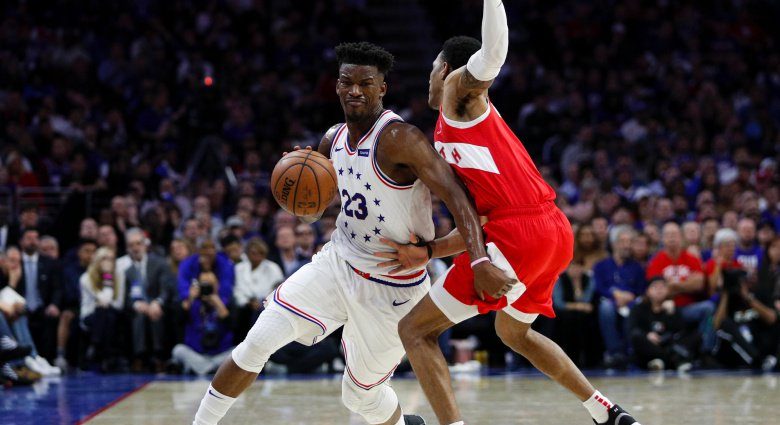 Blowout games should not be a trend in the NBA Playoffs but the second round matchup between the Toronto Raptors and Philadelphia 76ers is the exact opposite.

The Sixers forced a winner take all Game 7 in another blowout victory in Game 6 inside their home floor in Wells Fargo Center Philadelphia, 112-101.

Jimmy Butler headed the attack from the third seeded team with 25 points, 8 assists and 6 rebounds on 50% field goal percentage (plus 7-7 on free throw)

He was assisted by Ben Simmons who bounced back from a dismal Game 5 performance and filled in the stat sheet of 21 points, 8 rebounds and 6 assists on efficient 9 for 13 in the field.

Four other players broke into double digit scoring for Philadelphia, Joel Embiid produced 17 points (with 12 boards), Tobias Harris contributed 16 points (with 9 rebounds and 5 assists) plus J.J. Redick and Mike Scott's 11 points apiece.

On the flip side, Toronto struggled to keep up with them throughout the game as Kawhi Leonard tried to carry his team on his shoulder with 29 points along with 12 rebounds and 5 assists but was missing his team's contribution.

Besides from Leonard, only two other Raptor generated more than 10 points as Pascal Siakam produced 21 points (with 6 boards and 3 dimes) and Kyle Lowry with 13 points (on top of 5 rebounds and 6 assists).

Game 7 is on Sunday (May 12) to determine the next opponent of number one seed Milwaukee Bucks who is fresh off dismantling the Boston Celtics.