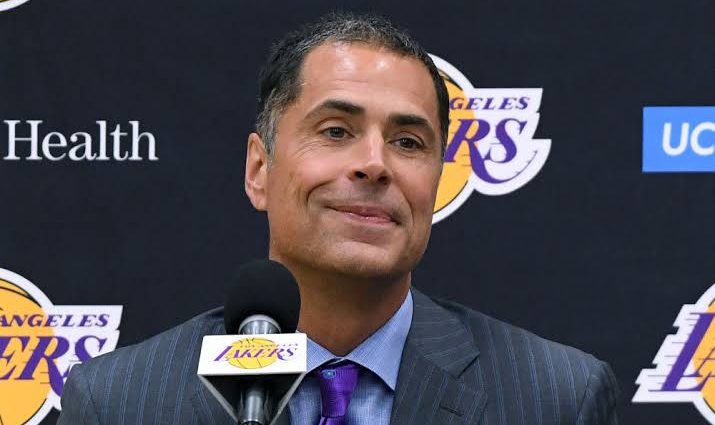 As Magic Johnson threw heavy bombs on Monday in a show pertaining to his decision of leaving the franchise and particularly saying direct negative remakrs to him, Los Angeles Lakers general manager Rob Pelinka calmly responds.

"I think the most important thing for me is that the two years of getting to work side-by-side with Earvin are some of the greatest memories I have in sports and work", recalling their time together in the city of angels.

"He's an unbelievable person to work with. He fills the room with joy and vision. And truly it's saddening and disheartening to think that he believes things that are a misperception. I think all of us in life have been through things where maybe there's third-party whispers, or maybe 'he said, she said' things that aren't true."
Pelinka blames the noise outside his relationship with Magic thus outpoints that it is the fault of the people around them which caused this 'catastrophic' public drama.

In the end, Rob stated that he is trying to communicate with Johnson to clear the air between them, fix the relationship and continue to be good friends and talk more about basketball.

"I have talked to him several times since he decided to step away, we've had many joyful conversations. "In fact, two days ago we were reliving the (draft) combine and the fourth pick, talking about the great future this franchise has, so things are surprising to hear, and disheartening. But I look forward to the opportunity to talk with him and sit down and work through them", Pelinka concluded.