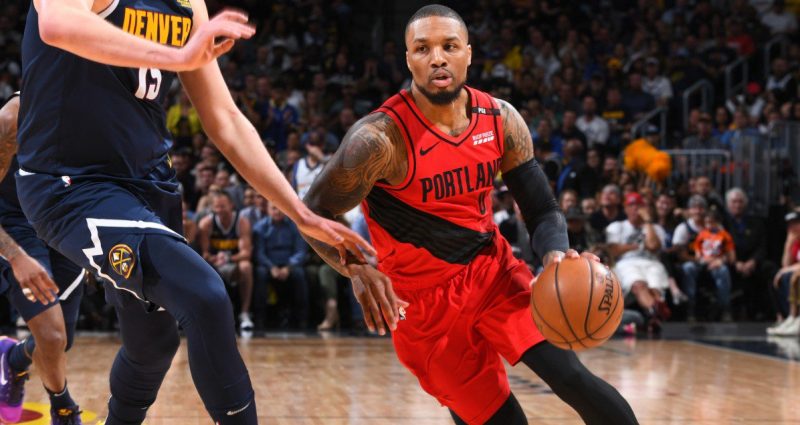 The 18-year Western Conference Finals appearance is over for Portland Trailblazers as they eked out a 100-96 Game 7 road win over the Denver Nuggets.

CJ McCollum steered his team's attack through a game-high 37 points along with 9 rebounds and 1 assist. Damian Lillard was also phenomenal in the and just two assists way from a triple-double performance of 13 points, 10 rebounds and 8 assists.

Two other Blazer scored in double figures with Evan Turner adding 14 points and Enes Kanter producing 12 markers.

Portland trailed for most of the part in the first half by the home team 17-29 in the first quarter and 48-39 in the halftime interval but turned up the switch in the second half.

They outscored the Nuggets in the third frame to 32-24 thus cutting the lead to just one, 72-71, entering the final period. Same story happened in fourth quarter as Portland made crucial plays down the stretch and claiming the victory.

McCollum didn't just pulled off a scoring performance but also present on defense as he denied Jamal Murray a layup in the 4:26 remaining in the game. But the biggest play of the game was provided by CJ himself when he pulled for a jumper against defender Torrey Craig with 11.4 seconds left.

Denver was again led by Serbian big man Nikola Jokic who generated 29 points, 8 rebounds and 2 assists while his teammates Jamal Murray contributed 17 points (with 6 rebounds and 5 assists), Gary Harris with 15 points (with 6 rebounds and 3 assists), and Paul Millsap dropping 10 markers (with 7 rebounds and 1 assist).

Portland will next face the defending champions Golden State Warriors to determine the Western Conference representative for the NBA Finals.