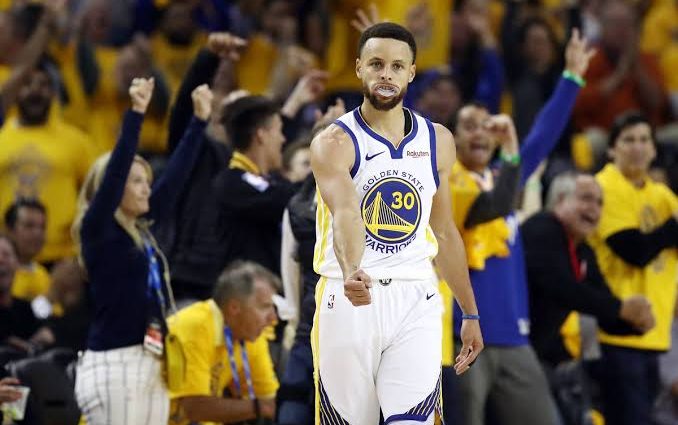 Even without Kevin Durant who arguably is the best player in the league right now and in their roster due to the injury he suffered in Game 5 of the Western Conference Semifinals against the Rockets, Golden State seemed to have carried their momentum in the Western Finals as they toppled the third-seeded Portland Trailblazers in Game 1, 116-94.

They made a quick work of their opponents to at least give Durant more time to recover and avoid a rushed return to action. Stephen Curry tied his career high in terms of making three point field goals with 9 en route to 36 points with 6 rebounds and 7 assists.

His partner in crime and one half of the famous tandem of "Splash Brothers" Klay Thompson also contributed significant numbers of 26 points and 3 assists. Forward Draymond Green added a double-double of 12 points and 10 boards with 5 assists.

The Warriors bench played a huge role in the Game 1 victory tallying a combined 38 points altogether (Jonas Jerebko with 9 points, Quinn Cook with 8 points, Kevon Looney with 6 points, Shaun Livingston with 4 points, and was capped off by Jordan Bell, Damian Jones and Alfonzo McKinnie who scored 3 points each).

The Blazers meanwhile was spearheaded by Damian Lillard who produced the team high 19 points along with 6 dimes and 4 boards. Three of his teammates chimed in 17 points apiece namely C.J. McCollum, Maurice Harkless and Rodney Hood. Turkish center Enes Kanter wrapped up the stat sheet for Portland with 10 markers and 16 rebounds.

Game 2 will be on Thursday, May 16 at 9:00 p.m. Eastern Time at the Oracle Arena.