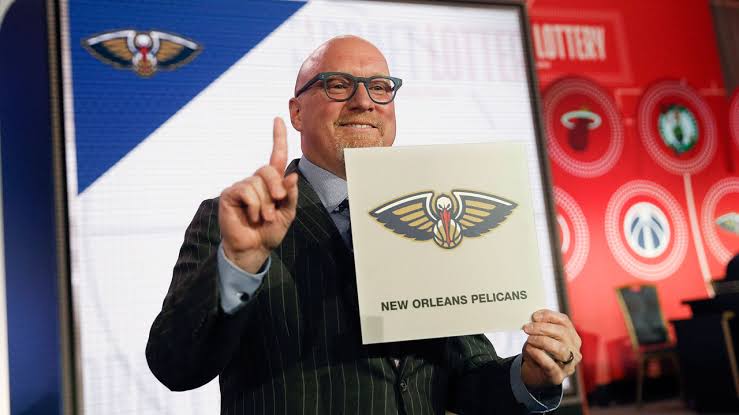 For the first time since 2012, the New Orleans Pelicans will select the number one overall pick in this year's NBA Lottery draft after winning it last night in Hilton Chicago.

They have earned the rights to pick the top player in the upcoming draft which is obviously the most hyped player since LeBron James who is from Duke and the namely Zion Williamson.

New Orleans with only 6% of chance to win the lottery ousted both the favored New York Knicks and Chicago Bulls (both of which has 14% chance of grabbing the No. 1 pick).

Many thought that this is the compensation of the Pelicans as they were involved in a trading drama this season where their former number one pick Anthony Davis requested a trade away from the team plus the infamous Los Angeles trade saga involving multiple player deal. Also, some considered their triumph to be the end of NBA's tanking system.

All of the draft order as follows: (only the first round of order is displayed)
1. New Orleans

2. Memphis

3. New York

4. Los Angeles Lakers

5. Cleveland

6. Phoenix

7. Chicago

8. Atlanta

9. Washington

10. Atlanta (from Dallas)

11. Minnesota

12. Charlotte

13. Miami

14. Boston (from Sacramento via Philadelphia)

15. Detroit

16. Orlando

17. Brooklyn

18. Indiana

19. San Antonio

20. Boston (from LA Clippers via Memphis)

21. Oklahoma City

22. Boston

23. Utah

24. Philadelphia

25. Portland

26. Cleveland (from Houston)

27. Brooklyn (from Denver)

28. Golden State

29. San Antonio (from Toronto)

30. Milwaukee