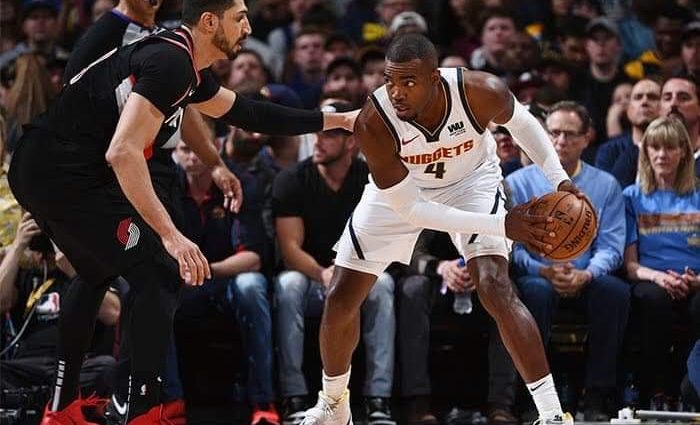 Once down by 2-1 series deficit, the second-seeded Denver Nuggets now enjoys a 3-2 lead following a masterful performance in Game 5 where they claimed the 124-98 result at home over third-seeded Portland Trailblazers.
Serbian big man Nikola Jokic picked up where he left off in the previous game, scorching the Blazers with a double double of 25 points and 19 rebounds in 34 minutes of play time.
He was backed up by veteran forward Paul Millsap who recorded his best scoring output yet of the second round matchup, producing 25 big points coupled with 8 boards and 2 dimes.
Four other Nuggets registered 10 or more points namely Jamal Murray (18 points), Gary Harris (16 points) Will Barton (10 points) and Malik Beasley (10 points).
Efficiency and rebounding were the two major reasons why Denver got the win. They shot 48.9 percent from the field (44/90) while Portland accumulated 36.7 percent (36/98). They also out rebounded the Blazers, 62 in total (including 10 offensive boards) compare to the 44 in total for the visiting team (including 13 offensive boards).
Furthermore, the discrepancy in the terms of the points in the paint favors the Nuggets as they outscore the Blazers, 66 to 44.
Damian Lillard was the one of two silver lining in the losing effort, pouring in 22 points along side CJ McCollum who manufactured 12 markers. Other than the two stars, Rodney Hood and Zach Collins put up 14 apiece but just wasn't enough to contain the rejuvenated Nuggets team.
Game 5 will be on Friday to determine whether Denver can go back to the Western Conference Finals for the first time since 2009 or if Portland can force a Game 7 rubber match.