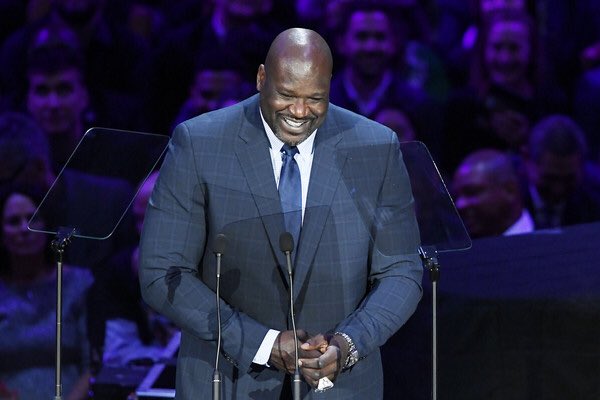 Shaquille O'Neal and Kobe Bryant shared a storied career in Los Angeles Lakers that produced a three-peat in 2000 to 2002. Rings are not just shared among them but also funny stories throughout their time in L.A. before the big man was dealt to the Miami Heat in 2005.
With Shaq being one of the speakers in Kobe's memorial in Staples Center yesterday, he shared some memories with the Mamba that everyone didn't know.
"As many of you know, Kobe and I had a very complex relationship throughout the years. But not unlike another leadership duo, John Lennon and Paul McCartney, whose creative rivalry led to some of the greatest music of all time. Kobe and I pushed one another to play some of the greatest basketball of all time and I am proud that no other team has accomplished what the three-peat Lakers have done since the Shaq and the Kobe Lakers did it", Shaq started off.
"And yeah, sometimes like immature kids we argued, we fought, we bantered or insulted each other with offhand remarks, our feuds. But make no mistake, even when folks thought we were on bad terms, when the cameras were turned off he and I would throw a wink at each other and say, "Let's go whoop some ass." He never took it seriously. In truth, Kobe and I always maintained a deep respect and a love for one another", Shaq added.
Then, the ever comedic big guy shared the chapter when Kobe gained his respect through a conversation they had.
The day Kobe gained my respect was the guys were complaining. Said, "Shaq, Kobe's not passing the ball." I said, "I'll talk to him." I said, "Kobe, there's no I in team." And Kobe said, "I know, but there's a 'M-E' in that motherfucker." So I went back and told Rick and said, "Just get the rebound, he's not passing."
That story drew laughter from the crowd which helped everyone eased their emotions during the ceremony. Then Shaq ended his speech by saying, "But for now, I take comfort in the fact as we speak, Kobe and Gigi are holding hands, walking to the nearest basketball court. Kobe will show him some new Mamba moves today and Gigi soon masters them. Kobe, you're heaven's MVP. I love you my man. Until we meet again. Rest in peace, brother."