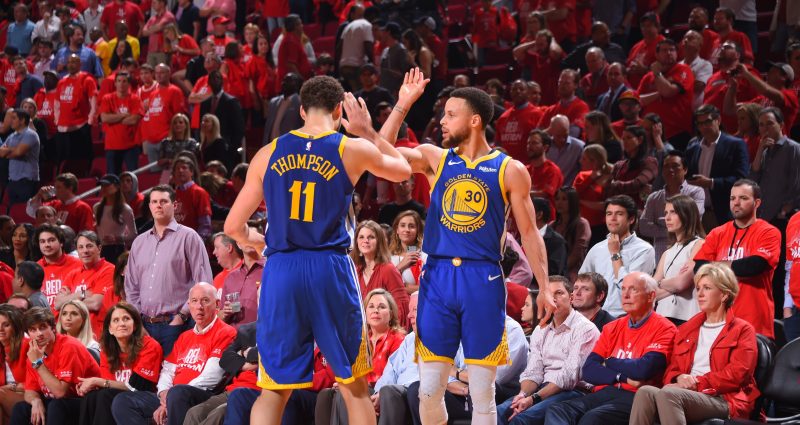 Dejavú ambiance surrounded the Toyota Center on Friday night as the home crowd witnessed their beloved basketball team being booted out again in the playoffs against the same team.

This is after the defending NBA champions Golden State Warriors eliminated the Houston Rockets, 118-113 for the second straight season on their home floor.

Going to this game, many believed that the series was over mainly because of the absence of Kevin Durant. But despite not having Durant due to the injury he sustained from Game 5, the splash brothers carried their team in the win.

Stephen Curry scored all of his points in the second half despite failing to crack a point in the first half, finishing with team high 33 points with 5 boards and 4 assists. The other half of the duo Klay Thompson added 27 points along with 2 rebounds and 2 assists.

The Warriors bench also filled the scoring hole and shut down criticisms about their no show in this series pouring in 33 total points overall headed by Kevon Looney (14 points) and Shaun Livingston (11 points).

Meanwhile, James Harden tried his best to extend the series putting up a game high 35 points, 8 rebounds and 5 assists. Chris Paul also put up a decent number of 27 markers, 11 boards and 6 dimes.

Forward P.J. Tucker also provided a valuable 15 points (with 4 rebounds and 2 assists) and center Clint Capela chimed in 10 of his own (with 10 rebounds).

The Warriors will now await the winner between the Denver Nuggets and Portland Trailblazers who will play tomorrow night to determine their next opponent.