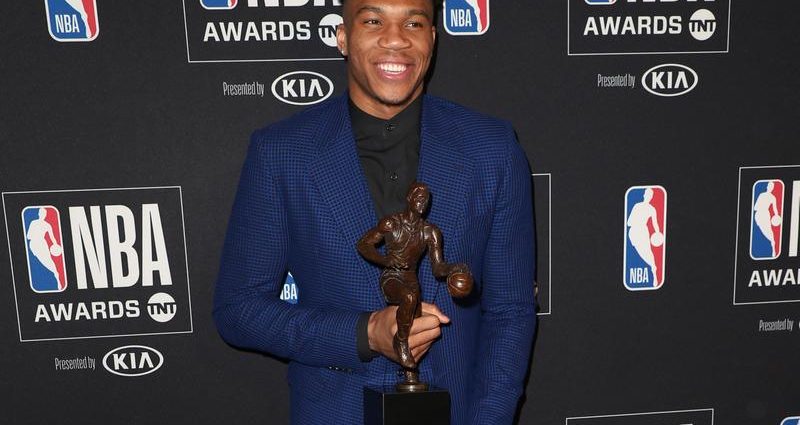 Since its first installment in 2017, the NBA Awards became a fixture in the association's calendar. Just like any award-giving event, it was a star-studded night in Barker Hanger in Santa Monica, California.

The Milwaukee Bucks was the biggest winner as they garnered two of the five major awards. Giannis Antetokounmpo who was challenged by Los Angeles Lakers Legend Kobe Bryant to win the MVP Award last 2017 via a tweet accomplished the feat by outvoting Oklahoma City Thunder's Paul George and last season's MVP James Harden of the Houston Rockets. He was the second Bucks player to win the said award since another big man Kareem Abdul-Jabbar won it in 1974.
His head coach Mike Budenholzer collected the NBA Coach of the Year award after leading his team to the best record during last season with 60 wins and 22 losses. Budenholzer outlasted Micheal Malone of the Denver Nuggets and Doc Rivers of the Los Angeles Clippers.
In another edition of the intriguing race for the Rookie of the Year award, Slovenian sensation Luka Doncic took home the prize over draft batchmates Trae Young of the Atlanta Hawks and former number one pick Deandre Ayton of the Phoenix Suns.
Utah Jazz big man and defensive specialist Rudy Gobert secured his second straight Defensive Player of the Year Award by beating other candidates such as Giannis Antetokounmpo of the Milwaukee Bucks and Paul George of the Oklahoma City Thunder.
For the Sixth Man of the Year award and Most Improved Player in this year's version, Lou Williams of the Los Angeles Clippers and Pascal Siakam of NBA Champions Toronto Raptors garnered the respective accolades. Williams won it over teammate Montrezl Harrell and Domantas Sabonis of the Indiana Pacers, while Siakam got it at the expense of De'Araron Fox of the Sacramento Kings and D'Angelo Russell of the Brooklyn Nets.
Other awards and awardees:
NBA Cares Community Assist Award – Bradley Beal (Washington Wizards)

Twyman-Stokes Teammate of the Year Award – Mike Conley (Memphis Grizzlies)

Lifetime Achievement Award – Larry Bird and Magic Johnson

Sager Strong Award – Robin Roberts

NBA Hustle Award – Marcus Smart

NBA Basketball Executive of the Year – Jon Horst (Milwaukee Bucks)

House of Highlights Moment of the Year – Derrick Rose