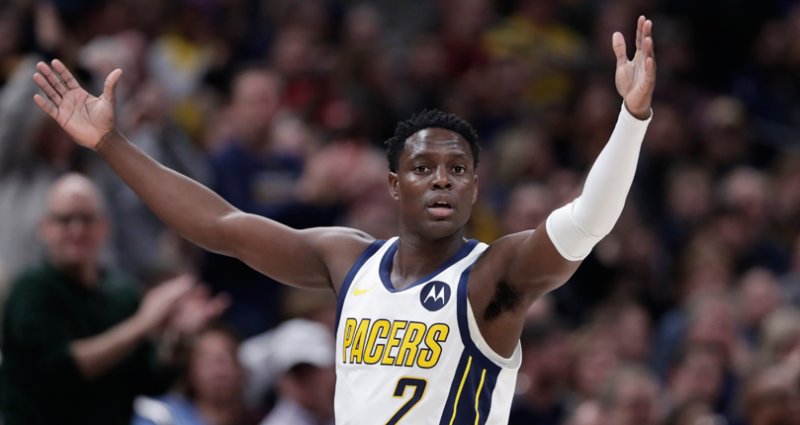 For the first time in a first time in nearly a month, we've heard a different news outside of the NBA Finals, Free Agency and Player movements and this is news is truly shocking.
Yesterday through an open letter posted in The Undefeated website, Darren Collison announce his retirement from the NBA and the game of basketball citing that his faith as a member of the church of Jehovah's Witnesses prompted him to call it quits.
Basketball has been my life since I was a child. I could never imagine finding anything that brings me more joy than I get from playing the game. While I still love basketball, I know there is something more important, which is my family and my faith. I am one of the Jehovah's Witnesses and my faith means everything to me. I receive so much joy from volunteering to help others and participate in a worldwide ministry. The joy I feel is unmatched.
With that being said, I have decided to retire from the NBA.

Part of Darren Collison's lengthy statement pertaining to his early retirement

ESPN's Adrian Wojnarowski even reported that Collision could potentially pocket $10 to $12 million next season if he opted to return for another run.
The announcement came as surprise not only to fans and media but also to his Indiana Pacers teammates specifically Myles Turner and Thaddeus Young who were both blindsided by the news. Both players expressed their reaction to the stunning statement via text message for hoopshype.com
I wish my brother and good friend well in his next stages in life and in all of his future endeavors going forward.
He was one of the best competitors I've ever played with. He played with fire, energy and desire every night. He's definitely a teammate I'd want to go to war with any day. I feel blessed to have played with DC.

Thaddeus Young' reaction
DC was one of my favorite guards I ever played with,
He constantly challenged me, but also constantly reminded me how good I was. I completely support and respect his decision. Me and him actually went to meetings together a couple times as well – with 'meetings' being Jehovah's Witness slang for church. I didn't see this coming, but I'm happy for him

Myles Turner's reaction
The two posted their appreciation as well in their social media accounts:
Collison was drafted 21st overall by the New Orleans Hornets (now New Orleans Pelicans) in 2009 and since then became a journeyman jumping to the Indiana Pacers, Los Angeles Clippers, Sacramento Kings and returning back to the Pacers. He was also a reliable and steady starting point guard.
He accumulated a career averages of 12.5 points, 2.7 rebounds and 5.0 assists per game while shooting 47.1 percent from the field and 39.4 percent beyond the arc.