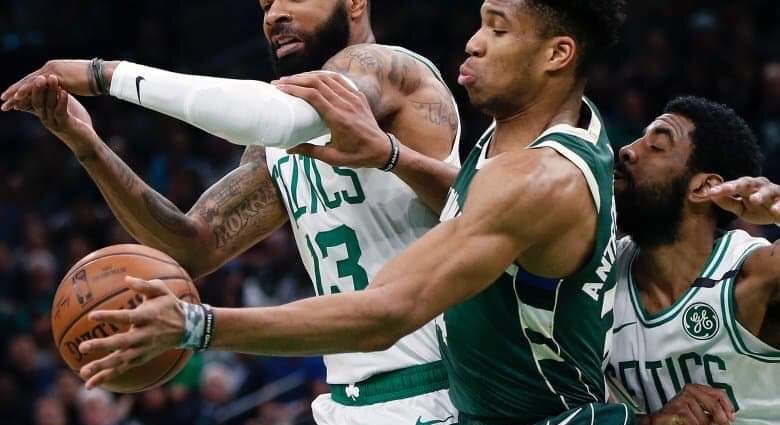 No one expected that this series will go to the top seeded team in the Eastern Conference, especially the type of line up they have.
Milwaukee didn't have the perfect start in the second round of the playoffs as they absorbed a Game 1 loss in their home floor against the Boston Celtics to trail in the series and from that point, a lot of pundits knew that this was a mismatch due to the stronger roster of Boston.
But after that setback, Milwaukee responded very well just like how other top seeded teams do. They won the next two games and tonight they cruise into full control with yet another convincing win to take a commanding 3-1 series lead.
Giannis Antetokounmpo, the frontrunner to win this year's Most Valuable Player Award proved that he is out there to not only claim the prized individual award but also a championship for his city.
The "Greek Freak" top scored the game with 39 points including 16 rebounds and 4 assists in over 34 minutes. He also got a plenty of help from his teammates in the big win.
George Hill produced 15 points, Eric Bledsoe and Khris Middleton had 13 points each, plus Nikola Mirotic and Pat Connaughton also contributed 9 apiece for the Bucks.
As for the Boston Celtics although all of their starters scored in double digits, their bench was almost non-existent.
Kyrie Irving spearheaded his team's attack with 23 points, followed by Al Horford with 20 points, Marcus Morris adding 18, Jayson Tatum produced 17, Jaylen Brown chipping in 16.
Boston's total bench points were just 7 points from three players (Marcus Smart, Gordon Hayward and Terry Rozier).
The Bucks will try to wrap the series up on Thursday, May 09 (8:00 a.m. tip off) in front of their beloved fans and inside the Fiserv Forum.