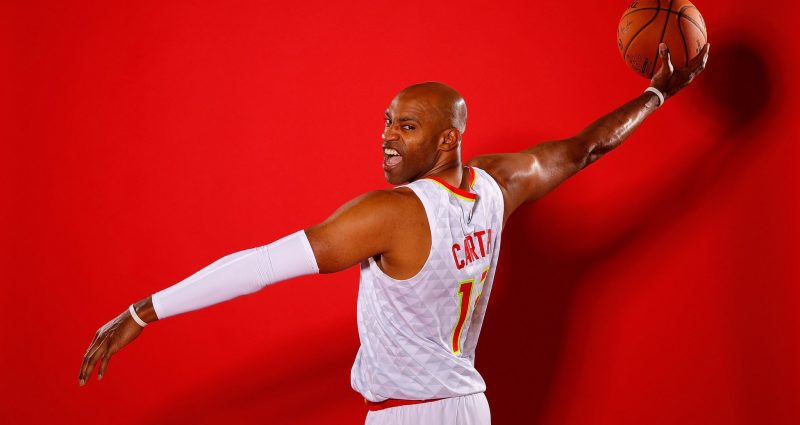 Due to the indefinite suspension of the current NBA Season because of the Coronavirus which infected the Utah Jazz star Rudy Gobert, Atlanta's Vince Carter migjt have just played his last professional basketball game on Wednesday night.
Atlanta played host to the visiting New York Knicks when the news broke out during the game. Despite the announcement, the game resumed played.
In the dying seconds of the game, the team subbed in Carter with 19.5 seconds remaining in the game and possession on their side.
When play continued Trae Young immediately dished out a pass to Vince in the three point territory for a shot which sunked it, much to the delight of the Hawks bench and everyone in attendance.
Although Atlanta absorbed the 136-131 loss to the Knicks, that shot from Vince Carter felt that they won the game.
In the post game conference, the "Half man, half amazing" addressed everyone while fighting back tears and refelcted on his journey in the association throughout the four decades of his playing career.
Vince Carter was the only player to ever play in four different decades, from the 1990's up to 2020.