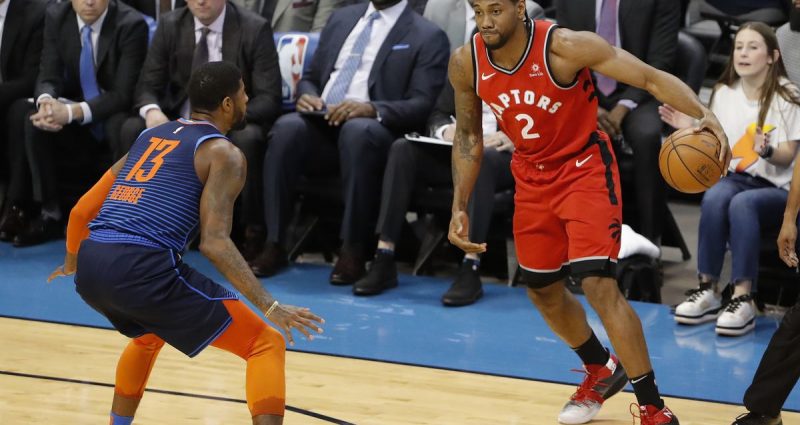 The biggest bomb in this year's NBA Free Agency just got diffused and it is going to be a war zone in the city of angels, Los Angeles.

2019 NBA Finals Most Valuable Player Kawhi Leonard has reached a deal with the Los Angeles Clippers as reported by ESPN's Adrian Wojnarowski:
A max contract of four years worth $142 Million is good enough to sign the two time NBA champion and NBA Finals MVP. Leonard recently gifted the Toronto Raptors their first ever championship when they defeated the Golden State Warriors in 6 games.

Multiple reports and speculations spurted out everywhere on the internet about Kawhi's next destination and a lot of them are saying that he's either going to stay with Toronto and contend for more titles or he is going to join the Lakers and build a super team with LeBron James and Anthony Davis.
But its rival team Los Angeles Clippers got the last laugh after going low key in their approach with him. Not much has been reported about the negotiations and it really worked for them.

The deal breaker though was getting a specific player and he will definitely sign with them. The player is Paul George. He made it clear that the Clips should get him to push through the deal.
And so they did. They immediately made a negotiation with George's current team, the Oklahoma City Thunder which offered them Four First Round Unprotected draft picks plus two other players in the form of Shai Gilgeous-Alexander and Danilo Gallinari.

The Clippers is now expected to be a title contender next year as they have reached the postseason last year without a bonafide all star player but held their ground against the Golden State Warriors.

Los Angeles will be basketball's paradise as the tandem of Lebron James-Anthony Davis and Kawhi Leonard-Paul George is something to look forward to for next season.

Also, Kawhi Leonard's decision has influenced Danny Green's decision about his free agent move as he now signs with Los Angeles Lakers for two years worth $30 million.