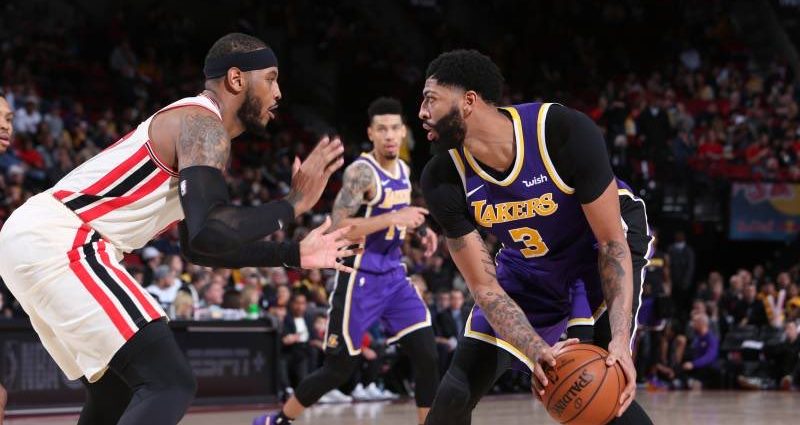 Heading into the game in Portland, the Los Angeles Lakers are carrying a 3-game losing streak but it was immediately haulted as they outlast the Trailblazers, 128-120 in their home floor at MODA Center.
The triumvirate power of Kyle Kuzma, LeBron James and Anthony Davis overpowered the home team as they shattered the Blazers defense by scoring 20 points or more.
Kuzma finished with 24 points, LeBron added 21 of his own and Davis capped it off with another 20 points.
Rajon Rondo (15 points), Kentavious Caldwell-Pope (13 points) and Dwight Howard (11 points) wrapped up the victory for L.A. who now owns 25 wins in the season so far.
Damian Lillard's brilliant game of 31 points was put into waste as it was not enough to give their home crowd the win.
The Trailblazers are now 5-5 in their last 19 games and placed 8th in the Western Conference with 14 wins against 19 defeats.