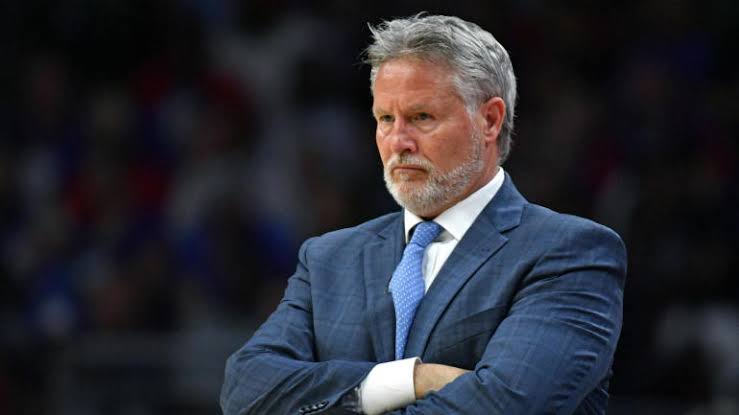 Brett Brown can finally sit down comfortably and continue his job as the head coach of Philadelphia 76ers after he was relieved from the hot seat where he received different criticisms in the previous weeks and especially for not getting past the second round of the Eastern Conference again despite having a relatively strong lineup of players.

A report from ESPN through Adrian Wojnarowski was released on Tuesday that Brown will still be the Sixers' primary mentor in their continuous quest to finally finish the "Process" and win a title for the city.

It was recalled that the 58-year old coach authored the team's tanking and hoarding of top lottery picks in the draft. He was also one of the responsible person to pick Joel Embiid at number 3 in the 2014 draft and paired him with Australian Ben Simmons whom they got as the first pick in the 2016.

But that tandem fell short of firepower as they were dismantled by the Boston Celtics last year in the playoffs, 4-1. And so they made significant moves and traded for key players to beef up the roster and exceed expectations.

At the beginning of the season they acquired Jimmy Butler in a trade which involved the Minnesota Timberwolves and then pulled another string to get Tobias Harris from the Los Angeles Clippers thus creating arguably the best starting lineup in the Eastern Conference.

However they were once again booted out of the postseason via a heartbreaking Game 7 buzzer beater against the Toronto Raptors and prompting an automatic call for a change movement from fans and following of the organization. But as it stands today, Brett Brown resumes his mission to utilize the "Process" and fulfill a championship hope for the team.