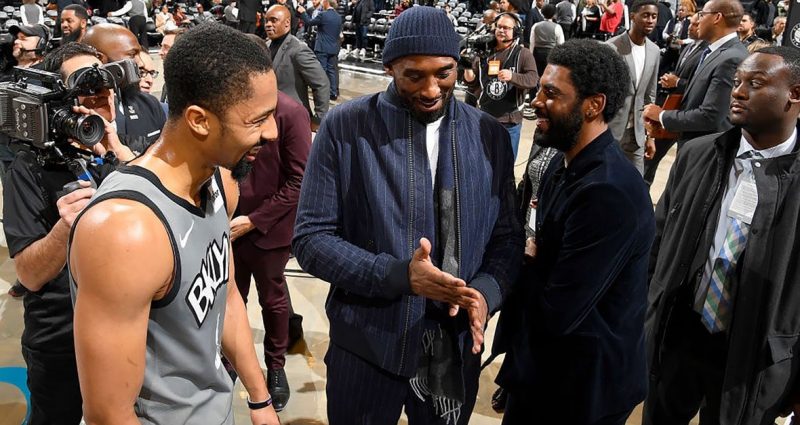 The sudden death of NBA and Los Angeles Lakers superstar Kobe Bryant last January 26 in a helicopter crash sent a huge wave of emotions in the sporting world.
NBA community was the most devastated in the tragic incident who also claimed the life of Bryant's 13-year old daughter Gianna and seven other individuals.
A lot of tributes are being practiced during games, with 8-second backcourt violation and 24-shot clock violation in beginning of games to commemorate the two jersey numbers of the fallen legend.
Other players though decided to replace the number 8 of their jerseys in honor of Kobe and vowed to never to wear that number again for the entirety of their careers.
One of those players is Brooklyn Nets star Spencer Dinwiddie was the first to do it.
For him to tell me that in his book I am an All-Star and stuff like that.
Guys talk about the popularity contest before, and you don't win things like that when [you're] me. So for him to say that I didn't need to be selected anymore because I was an All-Star, and it wasn't just my family saying it — it was the guy.

Spencer Dinwiddie about Kobe Bryant
Dinwiddie announced the number change on his Twitter account:
Other players who expressed their number change are Orlando Magic's Terrence Ross and New Orleans Pelicans' Jahlil Okafor who both idolized the 5-time NBA champion.