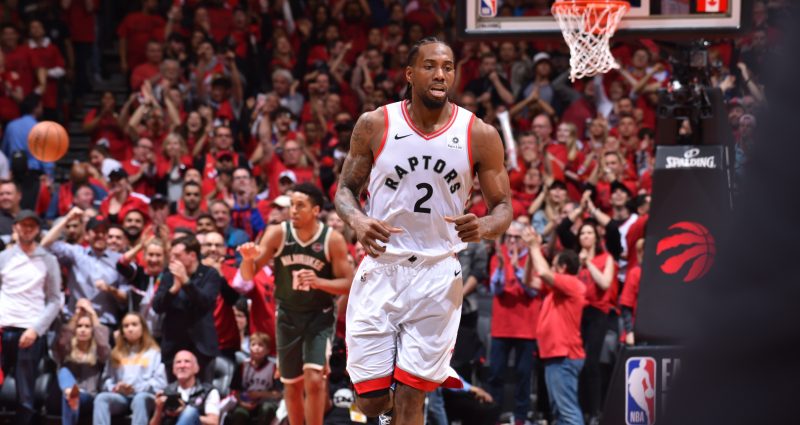 It was the most thrilling game so far in this year's playoffs and we could not ask for more.

The second seeded Toronto Raptors eked out a 118-112 double overtime win over the top seeded Milwaukee Buck to cut the series deficit to 2-1 and gain momentum heading into the next game.

Clutch play after clutch play were all over the Scotiabank Arena in Canada particularly down the stretch as both teams made crucial baskets and key defensive stops.

The thriller ending was not suppose to happen if not only for the missed free throws in regulation and opening a window of hope for the Bucks. Khris Middleton gladly sent the game in the first overtime through a follow up lay in that was initially blocked by Fred VanVleet, and the Raptors can't crack a basket after that.

In the second overtime period another defensive stop was summoned by Milwaukee to force another 5 minutes of action but it was Kawhi Leonard who took over, scoring 8 points in the final extra period and finally enter the winning column for the series. Giannis Antetokonmpo also fouled out early and ultimately cost the Bucks' chances of winning.

Kawhi Leonard scored a game high 36 points on top of 9 rebounds and 5 assists. His teammates scattered the scoring load among themselves as well as Pascal Siakam (25 points), Norman Powell (19 points), Marc Gasol (16 points) and Kyle Lowry (11 points) produced double digit markers.

While the Bucks were led by George Hill and Malcolm Brogdon off the bench who generated 24 points and 20 points respectively. Giannis finished with 12 points, 23 boards and 7 assists.