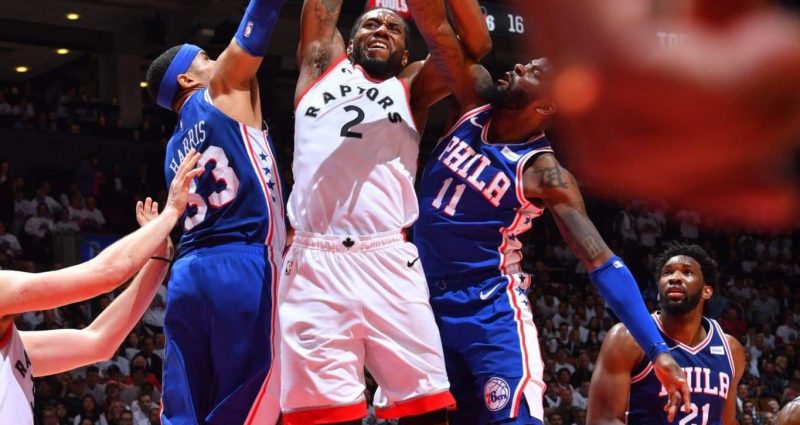 The Toronto Raptors is just a game away from going back in the Eastern Conference Finals since 2016 after a Game 5 blowout win over Philadelphia 76ers, 125-89 in front of their home fans and inside the Scotiabank Arena.
The home team used a second quarter barrage to break the game wide open, outscoring their opponents by 20 and never looked back.
Six Toronto players scored in double figures with Pascal Siakam leading the way who produced 25 points on top of 8 rebounds and 3 assists. Kawhi Leonard (21 points), Kyle Lowry (19 points), Danny Green (17 points), Marc Gasol (11 points) and Serge Ibaka (10 points) subsidized the scoring load.
Also key to the Raptors' victory was the three point shooting where they connected 16 long distance shot out of 40 attempts for 40 percent overall.
Much to the success of their counterpart in terms of three point shots, the Sixers struggled to make them. They only made 6 from 24 tries en route to a poor 25 percent.
For the second straight game, Jimmy Butler led his team in scoring with 25 points, followed by Tobias Harris who added 15 markers, Joel Embiid chipped in 13 and Mike Scott added 10.
However, two Philadelphia starters was pretty much missing during the game. Sharp shooter J.J. Redick who was prolific in the last few games, only scored 3 points on 1-6 field goal attempt while Ben Simmons was limited to 7 points with 5 total shots.
Toronto will strive to wrap the series up on Friday, while Philadelphia would seek to force a winner-take-all Game 7.