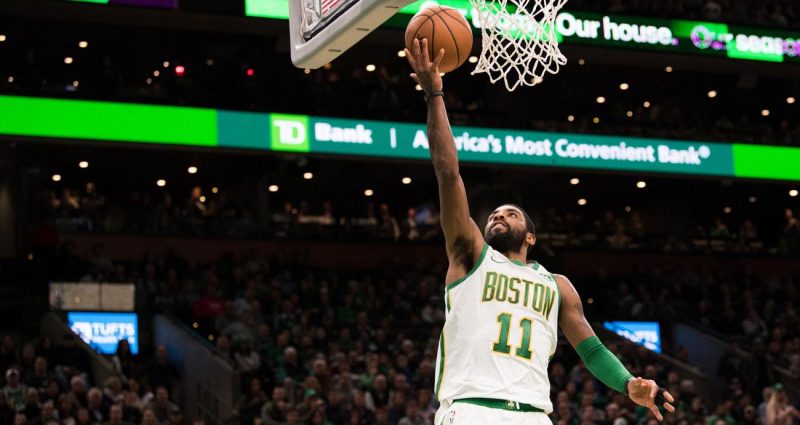 This year's NBA free agency is probably the busiest in its history, but even before it hits on July 1st thus various rumors and news are already circulating around the internet.

Kyrie Irving is one of the hottest free agents out there who is weighing the different offers from different teams that wants his services. But an update from New York Post's Brian Lewis that a team is close to have a done deal with the 2011 NBA Draft First Overall Draft Pick.

According to him, Irving is now leaning towards a 4-year deal worth $141 Million to call the Brooklyn Nets his newest team starting next season. This is after a disastrous campaign last year with the Boston Celtics where they landed in the Fourth Spot during the playoffs but was eliminated in the second round by the Milwaukee Bucks.

Multiple sources throughout the NBA believe Irving is leaning toward signing a four-year, $141 million deal with Brooklyn once free agency starts Sunday. And those sources universally agree he's leaving Boston, — with those bridges not just burned, but bombed into rubble.

Part of Brian Lewis' report
Adding to a luxurious contract waiting for him if he really intends to sign with the team are holdovers from the previous season which has the following players : Joe Harris, Caris LeVert, Spencer Dinwiddie and Jarrett Allen.
That core of players reached the postseason but wasn't just enough to go through. Imagine Uncle Drew reinforcing that team, they would certainly be a legitimate contender and possibly see themselves deep in the playoffs.

As for first time All-Star and Most Improved Player finalist D'Angelo Russell, he might see himself on another team next season due to this development. Kyrie is touted by many as the upgrade of Russell. D'Angel though might be interested to reunite with the team who drafted him in 2015, the Los Angeles Lakers where LeBron James and Anthony Davis awaits him.